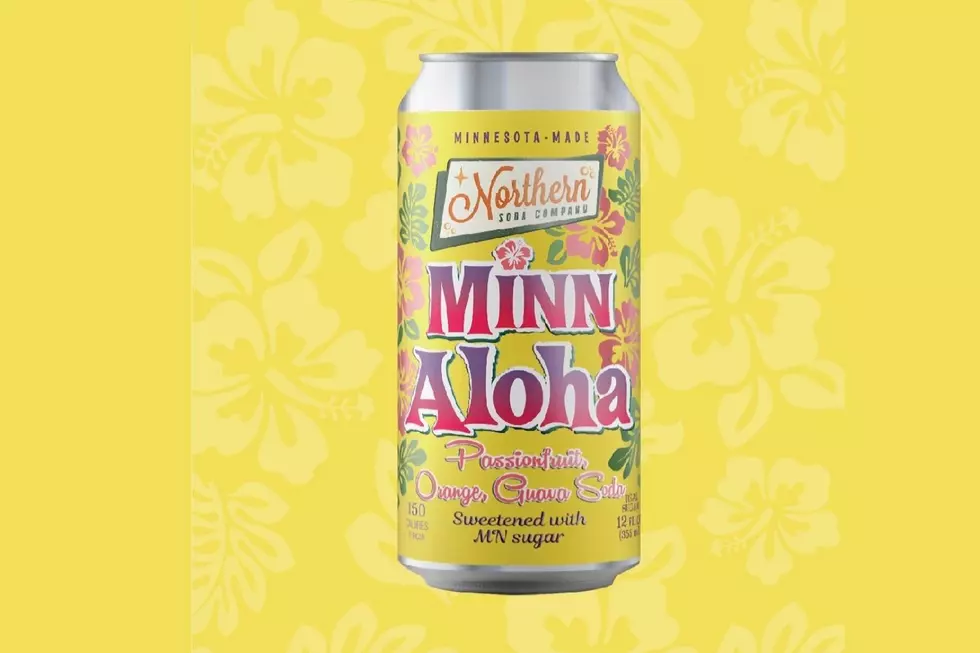 Summer's (Nearly) Here with MN Soda Company's New Flavor
Northern Soda Company via Instagram
With March officially here and temps set to breach 50 degrees in the next week, Northern Soda Company is celebrating an early summer with a new craft soda flavor.
Every now and then we like to feature Roseville-based Northern Soda Company for their creative and -- sometimes -- bizarre craft soda flavors. Last November, the soda company announced a special Thanksgiving-inspired soda flavor Thanksgiving Day Reserve. "This one-of-a-kind soda was hand-crafted with Thanksgiving in mind," the company shared in a press release, "using Minnesota sugar, Minnesota honey, orange, cranberry, and a hint of molasses. Each bottle is a perfect blend of sweet, sour, tart, and crisp." In October, Northern Soda unveiled a special Halloween four-pack of freaky flavors like Pumpkin Spice Root Beer, Candy Corn, Caramel Apple and Potion Punch.
The latest funky flavor from the Minne-soda company is an early celebration of summer and perfect for the warmer temps on the way -- tropical Minn-aloha. "Our Minn-aloha soda is made with Passionfruit, Orange, and Guava, and sweetened with Minnesota sugar," Northern Soda posted on social media. "This is a limited release you won't want to miss out on."
Orders can be placed online for pickup at the Roseville location starting March 6. Minn-Aloha will also be available in select stores. Northern Soda products are currently available in Coborn's, Cash Wise, Lunds & Byerly's locations around the St. Cloud area as well as 7 West Taphouse, Pantown Brewing and Beaver Island Brewing. Use the location finder here to find Northern Soda Company near you.
Follow Northern Soda Company on Facebook or Instagram for more.
15 Cool Central Minnesota Microbreweries to Visit