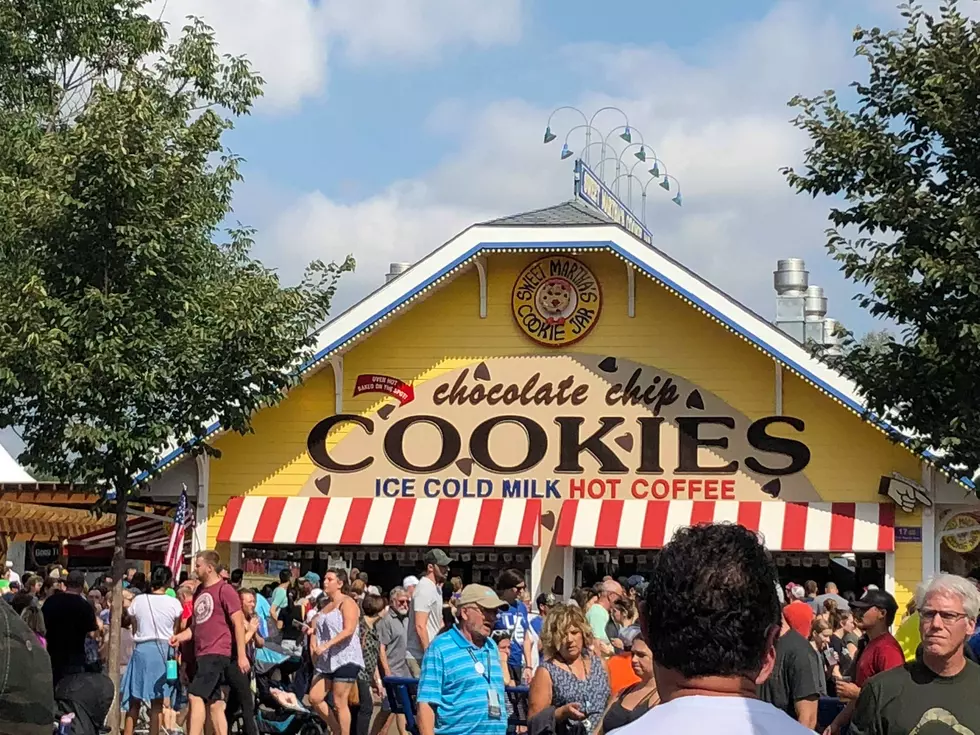 Popular Minnesota State Fair Food Makes Millions in 12 Days
Abbey Minke
I know the food is probably the main attraction at the Minnesota State Fair.  But there are several other things that are cool to watch and see at the fair.  But since we are talking about the food....
I saw this statistic on the most popular foods at the fair.  And I can now see why it was such a hit when we weren't able to have the fair last year due to COVID restrictions.  This year it is happening, obviously, but the crowd size is a bit smaller, and there are less vendors.  The vendors pulling out of the fair actually does happen every year, but the difference this year was that the fair made the decision not to replace them to keep some spacing throughout the fairgrounds.
Some of the most popular foods at the fair stand to make millions, yes millions of dollars throughout the 12 days of the fair.  These numbers are based off of 2019 numbers since there was no fair last year.  Thanks COVID.
Sweet Martha's Chocolate Chip cookies made 5.1 million dollars in 2019.  To  put that into perspective, that is more than the Olive Garden made in the entire year.  WHAT??!! That data came from FSR magazine refererring to an article about the 30 most popular sit down restaurant chains.
The second most popular food was Mouse Trap Cheese Curds.  These are the cheese curds that are located in the food building.  And they are REALLY good.  I'd rather have those than the cookies, but hey... that's me.  Anyway, they did come in second, but it was a distant second.  They made millions as well, but it was $1.5 million.  So not exactly million(s) but over a million.  That still just seems crazy to me.  This is just in the 12 days of the Minnesota State Fair.  Unvelieveable.
We will have to wait until after Labor Day to see what this year's numbers are like.  The fair had a slow start with some bad weather the first couple of days of the fair coupled with people being cautious because of COVID and the Delta variant.
10 Hilariously Bad Google Reviews of Minnesota Landmarks
See Every WE Fest Headliner SInce 2000