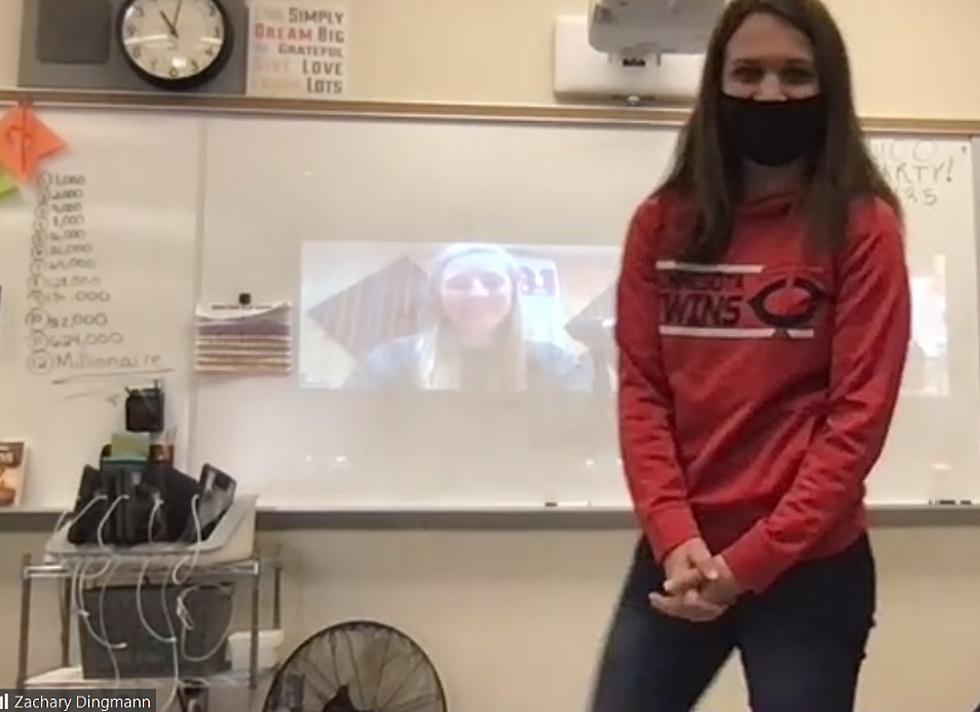 Teacher Of Week – Nikki Perius of Riverview Intermediate School
PHOTO: Abbey Minke
Congratulations to this week's Teacher of the Week, Nikki Perius of Riverview Intermediate School in Sartell. Ms. Perius, a third grade teacher, was nominated by a parent of one of her students:
Nikki goes above and beyond to help her students. My daughter has dyslexia and she's helped her overcome her anxiety about being "different." Nikki ALWAYS has a positive attitude and always makes my daughter and I smile! She truly cares about her students and helping them achieve!
Let's face it, teachers this have faced more challenges than ever during this past year and they all deserve a little more recognition. If you know of an educator who is consistently going above and beyond the call of duty, you can nominate them for Teacher of the Week HERE.
It could be your child's teacher, someone who taught you in the past that made an impact on your life, your neighbor who is a teacher... really, any instructor who you feel deserves some extra kudos. You don't need to write a novel to nominate someone, a couple of sentences will do, so don't be nervous!
The form takes just a couple of seconds to fill out and could lead to a lifetime memory for that special teacher in your life.
Whether it is in person or over a video call, we will make sure to let that teacher know just how appreciated they are, especially during these tough times.
If your teacher is selected they will receive a batch of goodies from All Star Trophy and Awards, Coyote Moon Grill, Great Harvest Bread, St. Cloud Floral and Mathnasium.
Thank you to ALL the teachers out there for everything you do!
7 Countries That Are Roughly the Same Size as Minnesota