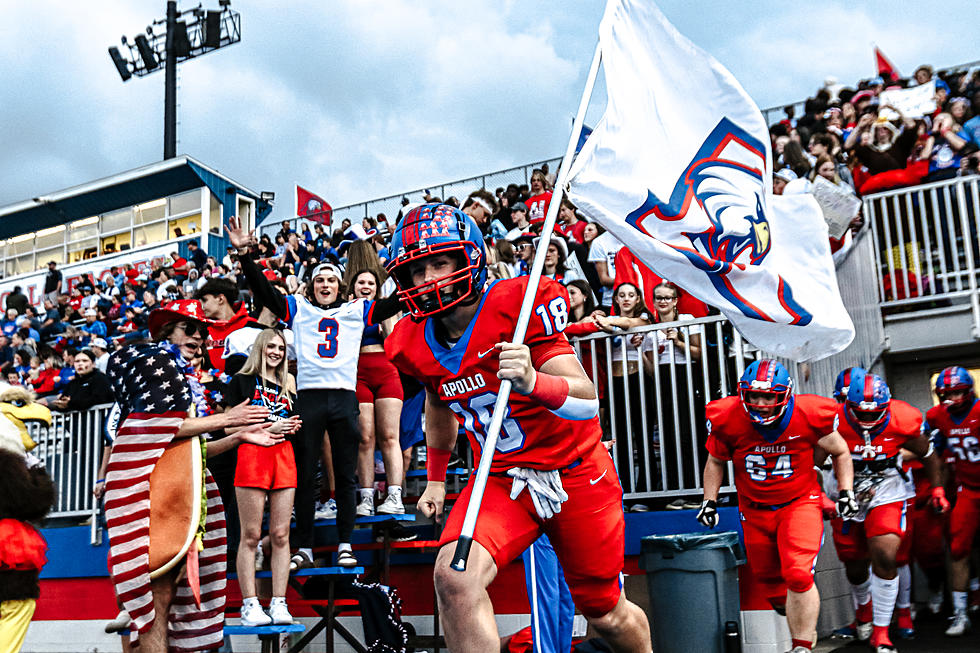 Northside Pride: St. Cloud Apollo Cuts The Ribbon On Stadium Renovations [PHOTO GALLERY]
Jason Soria
Apollo High School cut the ribbon on its $2 million stadium renovation on Friday night before its homecoming football game against Foley.  The Eagles ended up losing the game itself 33-7.
The renovations include a turf field, resurfaced track, revamped pathway lighting and a new scoreboard.
Check out these photos courtesy of Jason Soria (unless noted).