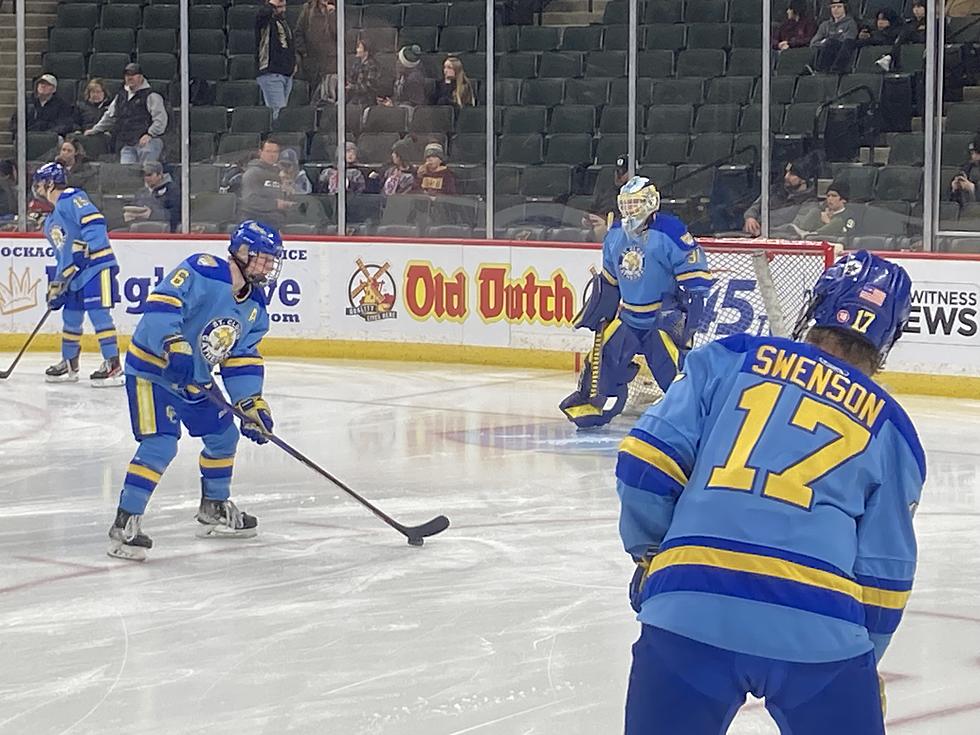 Cathedral Falls To Warroad At State Hockey
PHOTO: Dave Overlund
The Cathedral hockey team fell to top seed Warroad 5-1 at Xcel Energy Center in the Class A boys hockey state tournament quarterfinals.
The teams traded scoring chances in the first period until Cathedral's Landon Swenson was called for charging at 12:11. The Warriors took advantage with the extra skater when Carson Pilgrim beat Crusaders goalie Nick Hanson on a third-effort after Hanson made a pair of spectacular saves.
Warroad outshot the Crusaders 16-9 in the opening period.
Cathedral got their first crack at the power play at 7:01 of the second period when Gaabi Boucha went to the box for hooking. The Crusaders did not score on the man advantage but were able to tie the game on a Joey Gillespie goal assisted by John Hirschfeld and Vince Gebhardt shortly after the power play expired.
Gillespie deflected a shot from the stick of Hirschfeld that was initially saved by Warroad goalie Hampton Slukynsky, but Gillespie's second effort from behind the net deflected off the back of Slukynsky's skate and into the net.
However, Pilgrim would strike again on Warroad's second power play when he scored on a one-time pass from the Warriors' Jayson Shaugabay at 16:47, giving Warroad a 2-1 lead at the second intermission.
Shots on goal favored Warroad 12-7 in the second period and 28-16 total through two periods.
Warroad would pull away with a three goal third period. Shaugabay scored at 4:40, Murray Marvin-Cordes at 9:01 and Pilgrim completed his hat trick with less than a second left into the empty net.
Crusaders goalie Nick Hansen made 38 saves in the loss.
Cathedral will face the loser of the Northfield/Orono game at 12 PM Thursday at Mariucci Arena.