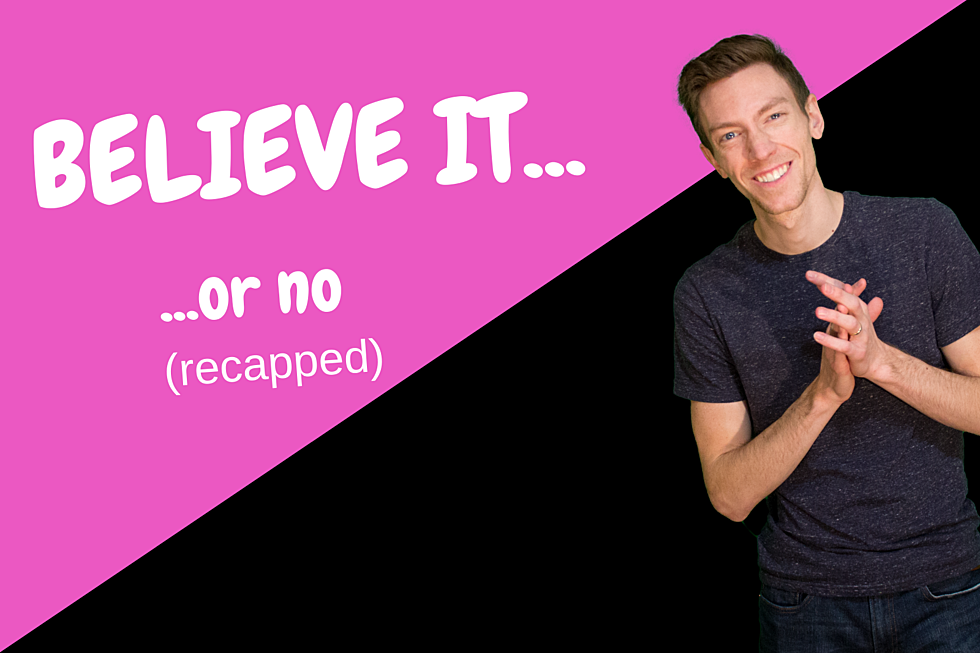 Believe It or No Recap: This Week's Fun Facts with Adam
Townsquare Media
Every weekday about 3:15pm, Adam shares some facts and trivia in a fun little segment called Believe it or No (the Minnesotan version, you could say, of Ripley's Believe it or Not!).
Here are this past week's fun facts and trivia from Believe it or No:
The black box on an airplane is usually bright orange or red, not black.  They were originally black, but that made them harder to find after a crash.
A hole-in-one on a par-5 hole in golf is called a "condor."  It's considered the hardest thing to do in golf, and there's never been one in a pro tournament.
There's a city called Rome on every continent besides Antarctica.  There are a few in the United States.  There's also one in Ecuador, Australia, Indonesia, Lesotho, and of course Italy. (Source: DidYouKnow.It)
Jameson sells more Irish whiskey in the United States than every other brand combined.  Bushmills is second . . . but Jameson outsells them by 1,300%.
House music got its name because it started at a club in Chicago called The Warehouse in 1977. (Source: Wikipedia)
Michael Phelps was rated the second best swimmer in the country in his age group when he was 10.  The kid who was number one was Kris Humphries, who went on to become an NBA player and was married to Kim Kardashian for about 12 minutes. (Source: Inquisitr)
Of all the countries that have never hosted an Olympics, Hungary has won the most medals.  They've won 491 medals in the Summer Olympics and seven in the Winter Olympics. (Source: Wikipedia)
Only two countries have participated in every Summer Olympics since they started in 1896:  Greece and Australia. (Source: CourierMail.com)
Long johns are named after a boxer in Boston in the 1870s named John Sullivan . . . he would wear them in the ring.
When movie credits say "no animals were harmed" during filming, that only means intentional harm on camera.  It doesn't include animals that are accidentally hurt or killed on set.
Join Adam weekdays around 3:15pm for Believe it or No!
Enter your number to get our free mobile app