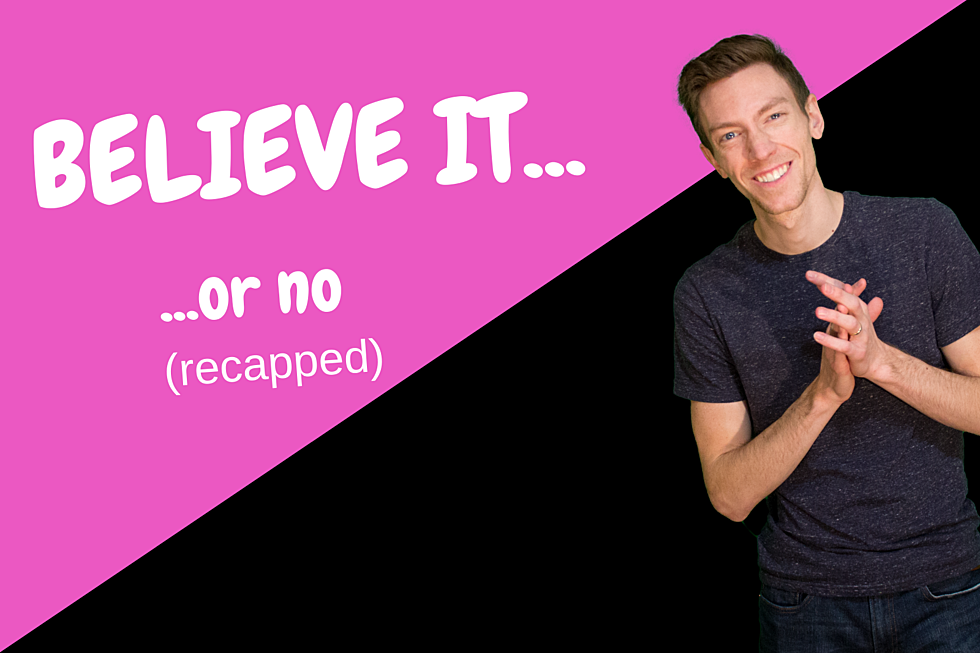 Believe It or No: A Recap of This Week's Fun Fun Facts (May 1)
Townsquare Media
Every weekday about 3:20pm, Adam shares some facts and trivia in a fun little segment called Believe it or No (the Minnesotan version, you could say, of Ripley's Believe it or Not!).
Here are this past week's fun facts and trivia from Believe it or No:
The flag of Bosnia and Herzegovina is blue with a yellow triangle and white stars . . . and all of that is intentionally random.  The ethnic groups in the country couldn't agree on a compromise, so the flag has meaningless colors and symbols. (Source: Sofia Adventures)
There's a "Guinness World Record" for most prolific cannibal.  It's a tribal chief from Fiji in the 1800s named Ratu Udre Udre who ate between 872 and 999 people. (Source: Guinness World Records)
Sunflowers are excellent for cleanup after nuclear accidents . . . because they soak up radiation from the ground and water. (Source: TheSized.com)
The world's deepest underwater cave is in the Czech Republic.  It's at least 1,552 feet deep . . . that's as far as anyone's been able to go, and they still haven't found the bottom.  (Source: MNN.com)
The album that's spent the most weeks on the Billboard Top 200 chart is . . . "The Dark Side of the Moon" by Pink Floyd.  It's spent 949 weeks in the Top 200, which is more than 18 years. (Source: Wikipedia)
Electric Light Orchestra has the record for the most Top 40 hits without a number one.  They had 20 songs make the Billboard Top 40 . . . and no number one.  Their highest-ranked song was "Don't Bring Me Down", which hit number four in 1979. (Source: Wikipedia)
Each M&M takes 16 hours to make. (Source: WVLT.tv)
Freddie Mercury and Michael Jackson were supposed to record an entire album of duets together in 1983, but Freddie bailed three songs in because Michael insisted on bringing his llama into the studio. (Source: Entertainment.Time.com) 
Football got a chance to be in the Olympics when it was added as a demonstration sport at the 1932 Games in Los Angeles . . . but it bombed, and has never been considered again. (Source: Wikipedia)
Join Adam weekdays around 3:20pm for Believe it or No!
Enter your number to get our free mobile app
Check It Out -- This Historic St. Cloud Mansion is Getting Renovated