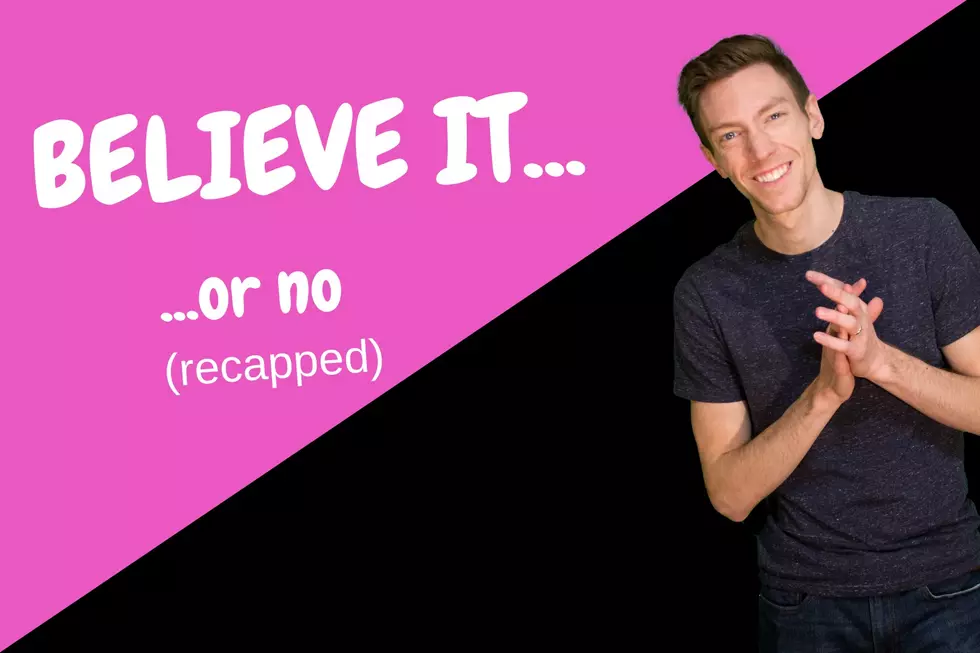 Believe It or No: A Recap of This Week's Fun Facts with Adam (Oct. 23)
Adam Rozanas / Townsquare Staff
Every weekday about 3:25pm, Adam shares some facts and trivia in a fun little segment called Believe it or No (the Minnesotan version, you could say, of Ripley's Believe it or Not!).
Here are this past week's fun facts and trivia from Believe it or No:
A woman sued Quaker Oats in 2009 for false advertising when she found out the Crunch Berries in Cap'n Crunch weren't real fruit.  But a judge dismissed the lawsuit. (Source: Lowering the Bar)
No one knows for sure when the fire hydrant was invented . . . because the patent was lost in a fire at the U.S. patent office in 1836. (Source: Huffpost)
Blink 182 released their album "California" on July 1st, 2016, because that's the 182nd day of the year.  Except they forgot it was a leap year, so it turned out to be the 183rd day. (Source: Wikipedia) 
Kleenex tissues were originally invented in 1924 as a way to remove makeup.  But so many people wrote the company to say they were using them as disposable handkerchiefs that all the marketing shifted to that by 1930. (Source: Thought Co.)
"Friends" is the most popular show that people in other countries watch to help themselves learn English.  "The Simpsons" is number two. (Source: KAPLAN)
Merv Griffin originally wrote the theme song for "Jeopardy" as a lullaby for his son, called "A Time For Tony".  After he decided to use it for the show, he changed the name to "Think!" (Source: David Carus)
There was a team that only lasted for ONE game in the NFL.  The Tonawanda Kardex Lumbermen from Tonawanda, New York joined the NFL in 1921 . . . lost 45-to-nothing to the Rochester Jeffersons . . . and disbanded. (Source: Wikipedia)
The Dallas Cowboys were the first NFL team to make nachos popular at their stadium.  Howard Cosell ate them and talked about them during a slow "Monday Night Football" game there in 1978 before the rest of the NFL really got on board. (Source: Smithsonian Mag)
The cheeseburger was invented in 1926 at a restaurant called the Rite Spot in Pasadena, California.  The owner's 16-year-old son randomly threw cheese onto a patty on the grill.  Then they added it to their menu, and called it a "cheese hamburger." (Source: Huffpost)
Anytime your food has carmine, cochineal extract, or natural red 4 in its ingredients . . . it means the color comes from crushed up bugs. (Source: Live Science)
Join Adam weekdays around 3:25pm for Believe it or No!
Enter your number to get our free mobile app
10 Odd Guinness World Records Set in MN or By Minnesotans