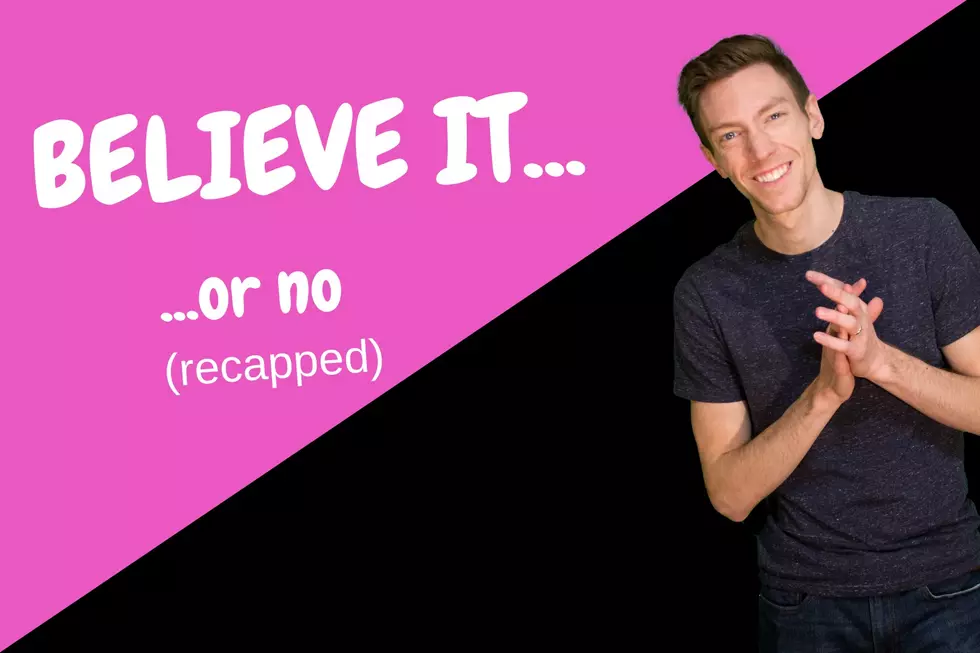 Believe It or No: A Recap of This Week's Fun Facts with Adam (Oct. 16)
Adam Rozanas / Townsquare Staff
Every weekday about 3:25pm, Adam shares some facts and trivia in a fun little segment called Believe it or No (the Minnesotan version, you could say, of Ripley's Believe it or Not!).
Here are this past week's fun facts and trivia from Believe it or No:
Dogs are banned on Antarctica.  It's because of a fear they could spread diseases to the native seals there. (Source: Cool Antarctica)
FDR was the first president to appear on TV.  He was part of a broadcast from the 1939 World's Fair in New York. (Source: World History Project)
The "Slurpee Capital of the World" for the past 20 years in a row has been Winnipeg, Manitoba, Canada.  Their 7-Elevens have the highest sales of Slurpees per store. (Source: Wikipedia)
In the early 1900s, a peanut butter and jelly sandwich was considered a delicacy and only eaten by rich people.  But by the 1920s, the price of peanut butter went way down, and PB&J's became more popular. (Source: Wikipedia) 
Walt Disney did the original voice of Mickey Mouse.  He stopped after 17 years when he got too busy and had to turn it over to someone else. (Source: Disney Fanatic) 
It's illegal for Buddhist monks in Tebet to reincarnate in China without government permission. (Source: Humans Are Free) 
McDonald's sells 75 hamburgers every second. (Source: USA Today) 
Colgate started selling a line of frozen dinners in 1982 . . . but they failed miserably because people associated their logo with toothpaste, not good food. (Source: Huffpost) 
Squirrels hibernate so hard you could juggle them without waking them up.  You SHOULDN'T juggle squirrels . . . but you could. (Source: Time)
In an NHL game, if all of a team's goalies are injured, the team has the option to suit up anyone as their goalie . . . even someone from the stands. (Source: NHL)
Join Adam weekdays around 3:25pm for Believe it or No!
Enter your number to get our free mobile app
10 Odd Guinness World Records Set in MN or By Minnesotans