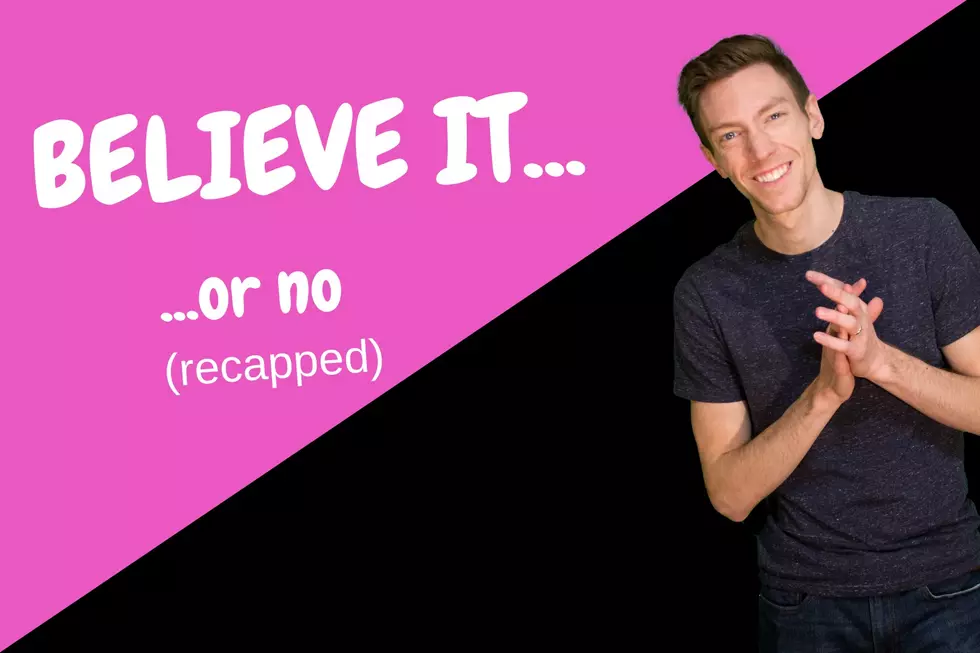 Believe It or No: A Recap of This Week's Fun Facts with Adam (11/6/20)
Adam Rozanas / Townsquare Staff
Every weekday about 3:25pm, Adam shares some facts and trivia in a fun little segment called Believe it or No (the Minnesotan version, you could say, of Ripley's Believe it or Not!).
Here are this past week's fun facts and trivia from Believe it or No:
Only one NFL player weighed over 300 pounds in 1970.  By 2010, there were over 500 players at NFL training camps who weighed over 300. (Source: NY Times) 
Grover Cleveland is the only president who was also an executioner.  When he was the sheriff of Erie County, New York about a decade before he became president, he personally executed two criminals. (Source: Wikipedia)
Hurricanes and typhoons are the same thing . . . the different words are just used in different places.  Hurricanes are in the Atlantic and northeast Pacific, and typhoons are in the Indian Ocean and south Pacific. (Source: Ocean Service) 
I-95 goes through 15 states, from Maine down to Florida, which is the most of any interstate. (Source: Wikipedia)
Mary-Kate and Ashley Olsen aren't identical twins.  They're just very similar looking fraternal twins. (Source: Cosmopolitan)
A woman named Chamoy Thipyaso from Bangkok, Thailand received the longest prison sentence in world history back in 1989 . . . 141,078 years for running a $204 million pyramid scheme.  She only served about eight years though. (Source: Wikipedia)
The most common categories on "Jeopardy" are Before and After . . . Science . . . Literature . . . American History . . . and Potpourri.  And the most common category for Final Jeopardy is Word Origins. (Source: Public.Tableau.com)
Sean Connery had a chance to play Gandalf in the "Lord of the Rings" movies, but turned it down because he didn't understand the scripts.  He was even offered a piece of the backend of the movies that now would've been worth at least $450 million. (Source: NME)
Join Adam weekdays around 3:25pm for Believe it or No!
Enter your number to get our free mobile app
Old Church Converted Into Beautiful Home For Under $270K