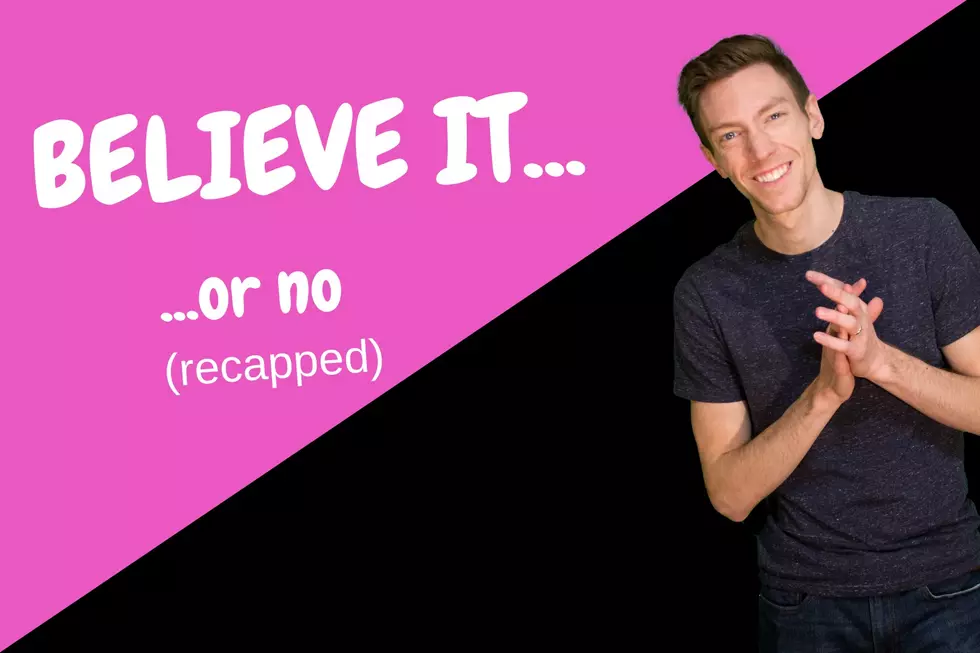 Believe It or No: A Recap of This Week's Fun Facts (Sept. 25)
Adam Rozanas / Townsquare Staff
Every weekday about 3:25pm, Adam shares some facts and trivia in a fun little segment called Believe it or No (the Minnesotan version, you could say, of Ripley's Believe it or Not!).
Here are this past week's fun facts and trivia from Believe it or No:
Before a hurricane, the two top-selling items at Walmart are Pop-Tarts and beer. (Source: NY Times)
Shakespeare invented the name Jessica in "The Merchant of Venice". (Source: Behind the Name) 
The word "turquoise" is based on the word "Turkish," because it described the color of the Mediterranean Sea off the coast of southern Turkey. (Source: Fact Retriever)
In the Humpty Dumpty nursery rhyme, there's no mention of him being an egg . . . that's just how he's evolved to look in pop culture. (Source: Poetry Foundation) 
The American film industry only produces the third most movies in the world.  India's film industry produces the most . . . and Nigeria's film industry is second. (Source: Wikipedia)
The last time that state lines moved was 1961, when there was a border shift between Minnesota and North Dakota. (Source: KOBI5.com)
Dalmatians became firehouse dogs in the 1800s because the fire engines were pulled by horses, and Dalmatians got along with the horses better than any other breed. (Source: Mental Floss) 
Facebook uses blue because Mark Zuckerberg is red-green colorblind.  Quote, "Blue is the richest color for me, I can see all of blue." (Source: New Yorker) 
The first Super Bowl was carried by both CBS and NBC because of their TV contracts.  No other Super Bowl has been on more than one network. (Source: NY Times) 
There are more public libraries in the U.S. than McDonald's.  We've got approximately 16,500 public libraries and 14,000 McDonald's. (Source: Medium.com)
Join Adam weekdays around 3:25pm for Believe it or No!
Enter your number to get our free mobile app
Find MN Trails Near You With the AllTrails App