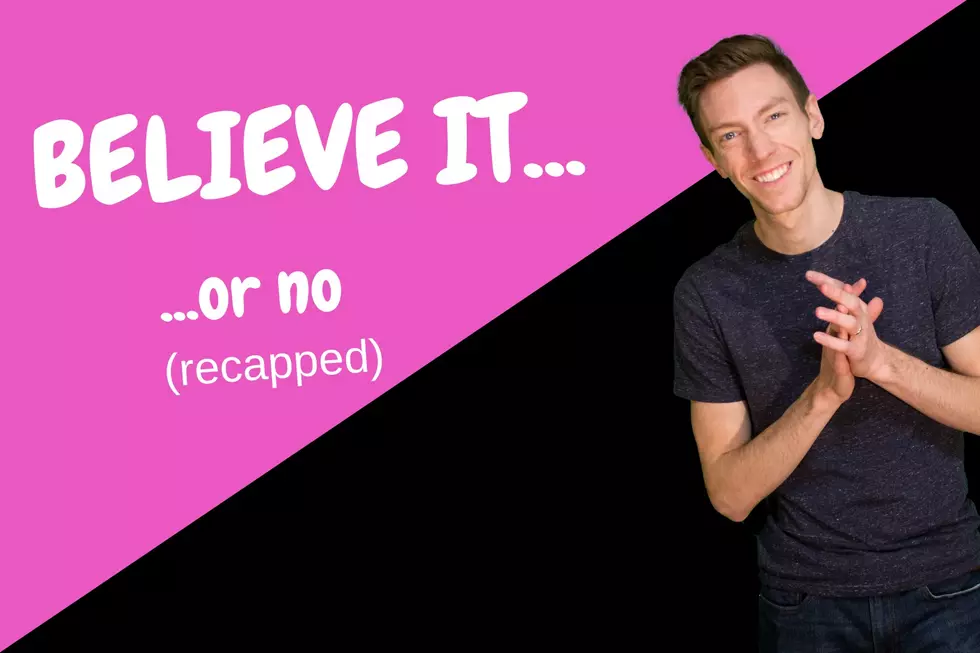 Believe It or No: A Recap of This Week's Fun Facts (Sept 18)
Adam Rozanas / Townsquare Staff
Every weekday about 3:25pm, Adam shares some facts and trivia in a fun little segment called Believe it or No (the Minnesotan version, you could say, of Ripley's Believe it or Not!).
Here are this past week's fun facts and trivia from Believe it or No:
The most common name for counties in the U.S. is Washington County, with 31.  Jefferson County is second, with 26. Minnesota does have a Washington County but not a Jefferson County. (Source: Wikipedia)
You've probably heard of the games "Where in the World Is Carmen Sandiego?" and "Where in the U.S.A. Is Carmen Sandiego?"  Broderbund Software also created "Where in North Dakota Is Carmen Sandiego?" in 1989.  It was made for the Apple Two computer and is the only Carmen Sandiego game where she's hiding in a specific state. (Source: MobyGames.com) 
"Jurassic Park" is 127 minutes long.  But the dinosaurs are only on screen for a total of 15 minutes. (Source: Yahoo.com) 
The first script for "E.T." was a horror movie.  Steven Spielberg decided he liked it better as a family movie . . . and that horror script was rewritten to become "Poltergeist". (Source: Uproxx) 
Forever 21 was founded by a Korean couple in Los Angeles in 1984, selling clothing designs that were similar to ones that were popular in South Korea at the time. (Source: Wikipedia)
Cheerios were called CheeriOats when they debuted in 1941.  The name was changed in 1945. (Source: Wikipedia)
Former presidents get free postage for life. And you thought the perks of being the most powerful person in the world end when their term is up. (Source: Work.chron.com)
Eleanor Roosevelt refused to let a Secret Service member travel with her when she was First Lady . . . she just carried a pistol. (Source: Slate)
The most common street name in the U.S. is . . . Second Street.  The theory is that a town will name its first street either First Street OR Main Street, but they pretty much always go with Second Street after that. (Source: Jalopnik.com) 
The official national sport of Turkey is grease wrestling.  Two guys cover themselves in olive oil and win the match by pinning their opponent or lifting him up and carrying him three steps. (Source: Wikipedia)
Join Adam weekdays around 3:25pm for Believe it or No!
Enter your number to get our free mobile app
This Abandoned Church in Elmdale is a Mystery to Local Historians