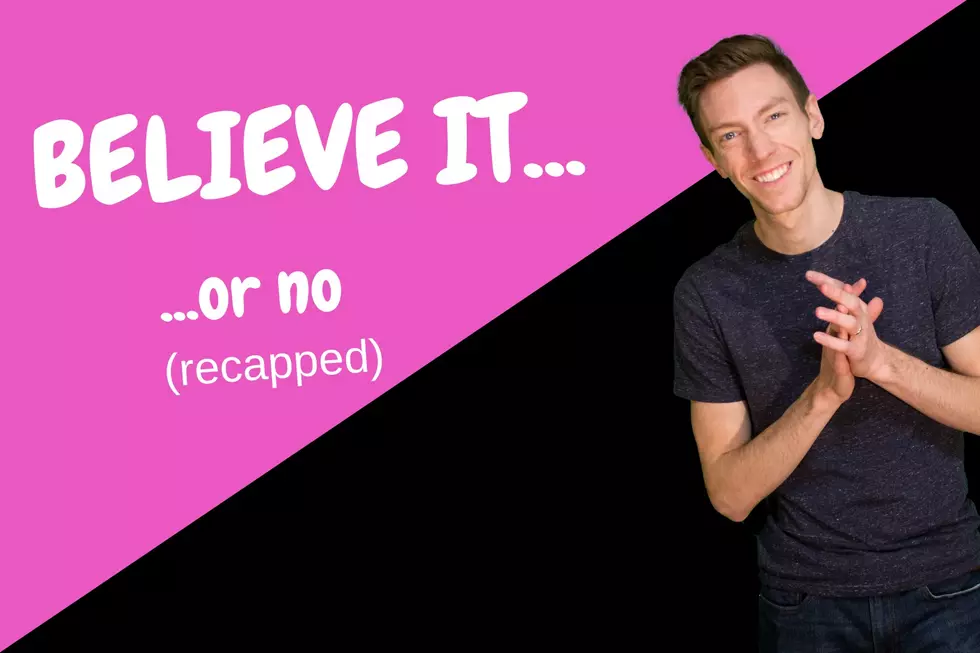 Believe It or No: A Recap of This Week's Fun Facts (May 22)
Adam Rozanas / Townsquare Staff
Every weekday about 3:20pm, Adam shares some facts and trivia in a fun little segment called Believe it or No (the Minnesotan version, you could say, of Ripley's Believe it or Not!).
Here are this past week's fun facts and trivia from Believe it or No:
There's a town in Nevada on the way from Southern California to Las Vegas called Jean, with a casino and the world's largest Chevron gas station . . . but a population of ZERO.  Everyone who works in the town lives somewhere else. (Source: Wikipedia) 
The mortar used in the Great Wall of China included sticky rice . . . and that's one of the reasons it's held together so well. (Source: IBTimes.co.uk) 
The "Chuck" in Chuck Norris isn't short for Charles . . . it's short for Carlos. (Source: Biography.com) 
In the original version of the "Sleeping Beauty" story from the 1500s, the prince doesn't kiss her to wake her up . . . a married king finds her sleeping in a castle and impregnates; she wakes up after giving birth to twins. (Source: Ranker) 
The first movie with a 3D CGI character as the lead role was "Casper" in 1995. (Source: Filmsite.org)
Canada has almost four times more coastline than any other country in the world.  Canada has 125,600 miles of coastline, while Norway is second with 36,100 miles. (Source: Wikipedia)
"Ernest Goes to Jail" and "The Green Mile" were filmed at the same abandoned prison in Tennessee. (Source: Books.Google.com)
Alex Trebek's real name is Giorgi Suka-Alex Trebek. He's Canadian and began his career as a reporter on Canadian radio and TV in 1961 before becoming a game-show host. (Source: TVGuide.com)
The reason karate belts go white, yellow, orange, green, blue, purple, brown, red, black is because fighters used to only be able to afford one belt . . . so they would keep dying it darker and darker as they progressed. (Source: WMA Center) 
There's been one high school dance at the White House.  It was the Holton-Arms School's prom in 1975 . . . when Gerald Ford was president, and his daughter was a senior there.  Oh, and she and her boyfriend broke up right beforehand. (Source: Wikipedia)
Join Adam weekdays around 3:20pm for Believe it or No!
Enter your number to get our free mobile app
15 Minnesota Town Names That Are Hard to Pronounce