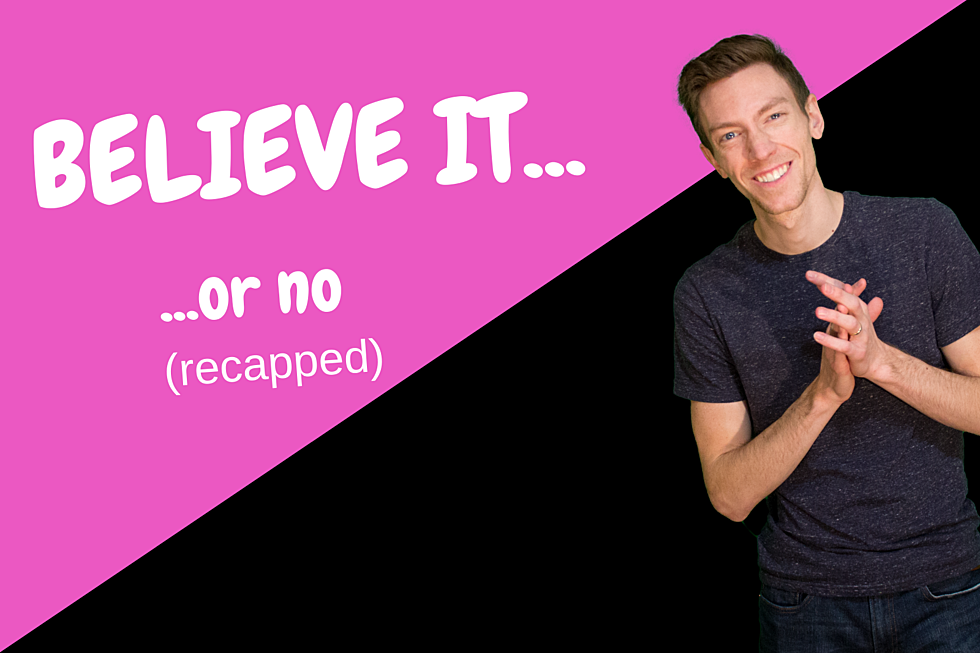 Believe It or No: A Recap of This Week's Fun Facts (March 27)
Townsquare Media
Every weekday about 3:15pm, Adam shares some facts and trivia in a fun little segment called Believe it or No (the Minnesotan version, you could say, of Ripley's Believe it or Not!).
Here are this past week's fun facts and trivia from Believe it or No:
Andes mints aren't named after the Andes Mountains despite having mountains printed on the chocolate . . . they're named after their founder, Andy Kanelos. (Source: Wikipedia)
The first prize Bob Barker ever announced on "The Price Is Right" when it started in 1972 was a fur coat.  The actual retail price was $595, and a woman who bid $350 won. (Source: Youtube)
There are more blue and orange M&M's in a pack of M&M's than any other colors. (Source: QZ.com)
Six Flags got its name because of the six different nations Texas has been a part of:  Spain, France, Mexico, the Republic of Texas, the United States, and the Confederacy. (Source: Wikipedia)
The largest living organism on earth is a mushroom known as the honey fungus. It's over 2 miles long and can be found in the Blue Mountains in Oregon.
(Source: BBC.com)
The record for the number of Oscars for one movie is 11.  Three movies have done it:  "Ben-Hur" . . . "Titanic" . . . and "The Lord of the Rings: The Return of the King". (Source: Wikipedia)
Nike's Air Jordan logo didn't come from the way Michael Jordan looked when he dunked.  It came from a photo shoot where he exaggerated his jumping style by doing a ballet move. (Source: Wikipedia)
The longest traffic light at a regular intersection in America is in West Milford, New Jersey.  It stays red for five minutes and 33 seconds. (Source: NYTimes)
The highest and lowest point in the continental United States are in the same county.  Inyo County, California has Mount Whitney and the Badwater Basin in Death Valley. (Source: Wikipedia)
Join Adam weekdays around 3:15pm for Believe it or No!
Enter your number to get our free mobile app