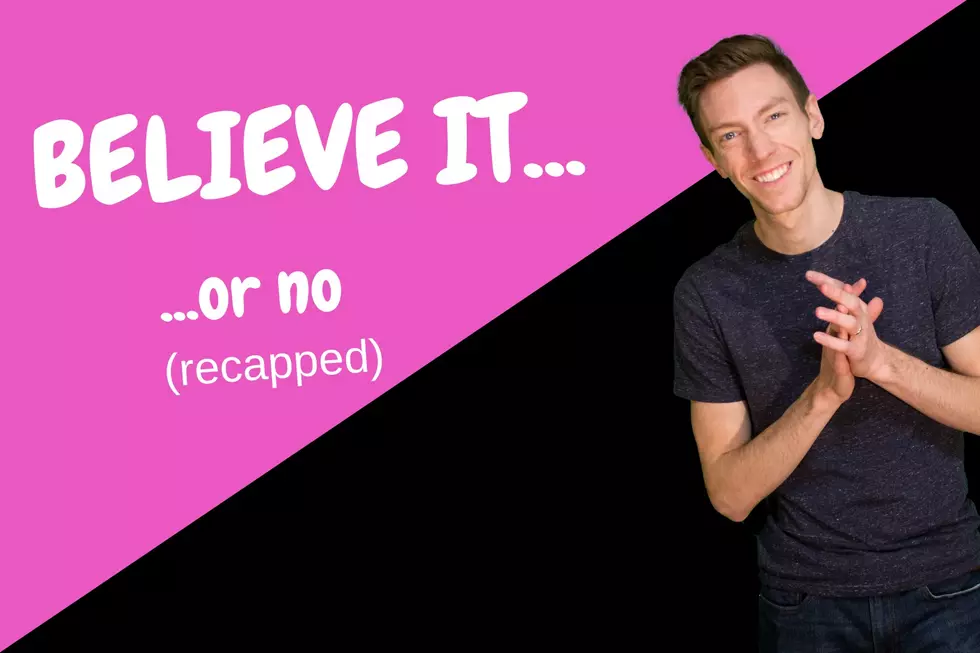 Believe It or No: A Recap of This Week's Fun Facts (June 26)
Adam Rozanas / Townsquare Staff
Every weekday about 3:20pm, Adam shares some facts and trivia in a fun little segment called Believe it or No (the Minnesotan version, you could say, of Ripley's Believe it or Not!).
Here are this past week's fun facts and trivia from Believe it or No:
Children in Armenia are required to learn chess in school.  It's the only country in the world where chess class is mandatory. (Source: Wikipedia)
SpongeBob SquarePants was supposed to be named SpongeBoy and the show would be called "SpongeBoy Ahoy!"  But it turned out a mop company already owned a trademark on a character called SpongeBoy, so it changed to SpongeBob. (Source: Spongebob.fandom.com)
Only two countries have the word "The" at the beginning of their official name:  The Bahamas . . . and The Gambia.  Other countries that we think of with "The," like the Netherlands or the Ukraine, don't have it as part of their official name. (Source: BBC.com)
The most remote place on Earth where people live is an island called Tristan Da Cunha in the south part of the Atlantic ocean.  There are around 250 people living there, and the closest people live 1,243 miles away. (Source: Gizmodo)
The United States imports more oil from Canada than from all of the Middle Eastern countries combined. (Source: Eia.gov)
The easternmost point in Canada is St. John's in Newfoundland, and because Canada is SO huge, it's actually closer to Croatia in Europe than to Vancouver on Canada's west coast. (Source: MapsOnTheWeb)
It's illegal to own any debris from the Challenger explosion.  If you get caught with some, you could get up to 10 years in prison. (Source: Collectspace.com)
In Mexico, Germany, Chile, and a few other countries, it's not illegal to break out of prison.  Germany says it's just human nature to try to escape. (Source: Huffpost.com)
In 1759, Arthur Guinness signed a 9,000-year lease for a brewery in Dublin, Ireland at $75-a-month.  So Guinness will be in that brewery until the year 10,759 . . . when they can renegotiate. (Source: Wikipedia)
Coca-Cola got into the wine business in 1977, but wound up selling everything in 1983 when they discovered soda was much more profitable. (Source: NYTimes.com)
Join Adam weekdays around 3:20pm for Believe it or No!
Enter your number to get our free mobile app
State Welcome Signs Ranked Best to Worst