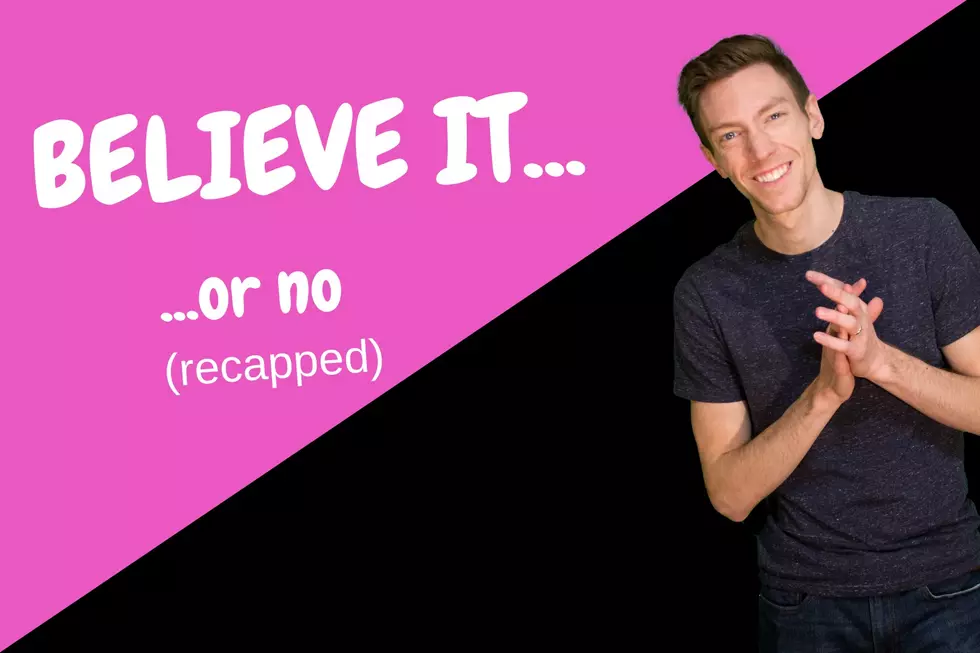 Believe It or No: A Recap of This Week's Fun Facts (July 31)
Adam Rozanas / Townsquare Staff
Every weekday about 3:25pm, Adam shares some facts and trivia in a fun little segment called Believe it or No (the Minnesotan version, you could say, of Ripley's Believe it or Not!).
Here are this past week's fun facts and trivia from Believe it or No:
There are no term limits for vice president.  So in theory, different presidents COULD keep picking the same person to be vice president . . . but obviously it's never happened.
President Obama was only the 14th of the first 44 presidents to serve two full terms in office. (Source: Wikipedia)
The president gets free rent at the White House . . . but pays for basically everything else.  That includes groceries, housekeeping, parties, vacations, and toiletries. (Source: Marketplace.org)
The original reels of "Gone with the Wind", "The Wizard of Oz", and many other classic movies and TV shows are stored in an underground salt mine in Kansas. (Source: KansasCity.com)
Hawaiian pizza with ham and pineapple wasn't invented in Hawaii.  It was invented by a guy named Sam Panopoulos in Ontario, Canada in 1962. (Source: Washington Post)
The Harlem Globetrotters were founded in Chicago.  Their offices are now in Georgia.  They've never been based anywhere in New York . . . let alone Harlem. (Source: Harlem Globetrotters)
The "ZIP" in ZIP code stands for "Zone Improvement Plan."  They were created in 1963 to help mail carriers deliver mail more efficiently . . . so they could "zip" along their routes. (Source: Wikipedia)
The first self-made female millionaire in the U.S. was Black.  Her name was Madam C.J. Walker and she died in 1919, shortly after becoming a millionaire selling beauty and hair products specifically designed for Black women. (Source: Wikipedia)
GEICO came up with its gecko mascot in 1999 when there was a Screen Actors Guild strike that kept them from using live actors. (Source: IPWatchdog.com)
It's illegal to mispronounce the word "Arkansas" in Arkansas.  You probably won't get arrested for calling it Ar-kan-zis . . . but they won't be happy. (Source: Medium)
Actor Woody Harrelson's father, Charles, was a HITMAN who was convicted of killing a federal judge in Texas in 1979.  He died in federal prison doing a life sentence. (Source: Wikipedia)
Join Adam weekdays around 3:25pm for Believe it or No!
Enter your number to get our free mobile app
Minnesota's Most Unique Places To Stay The Night