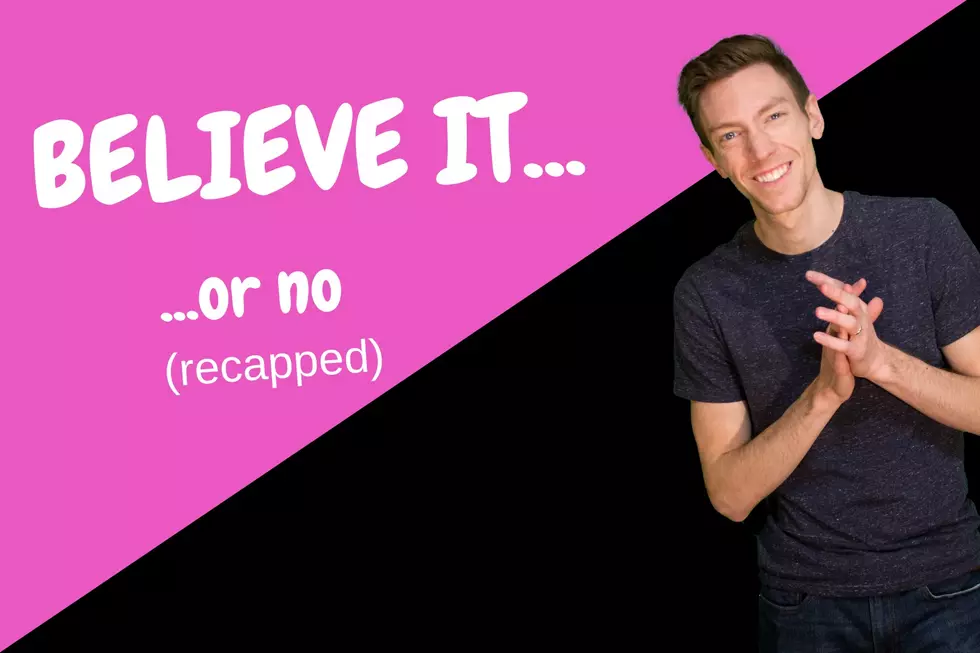 Believe It or No: A Recap of This Week's Fun Facts (August 7)
Adam Rozanas / Townsquare Staff
Every weekday about 3:25pm, Adam shares some facts and trivia in a fun little segment called Believe it or No (the Minnesotan version, you could say, of Ripley's Believe it or Not!).
Here are this past week's fun facts and trivia from Believe it or No:
The most checked out book at the New York Public Library since it opened in 1895 is "The Snowy Day" by Ezra Jack Keats. (Source: NYPL.org)
Broccoli is manmade.  It was created by carefully breeding wild kale that had the right traits.  Cauliflower and Brussels sprouts are manmade too. (Source: Indiana Public Media)
In Florida, anyone can execute a criminal on death row.  You apply and get paid $150 if they pick you to do it. (Source: DC.State.FL.US)
The day actor Heath Ledger died in 2008, "Heath Ledger" was the number one term searched on Google.  The number two most-searched term?  "Keith Ledger." (Source: Unbelievable Facts) 
After actress Janet Leigh watched herself in the famous shower scene in "Psycho", she never took another shower . . . she only took baths for the rest of her life. (Source: Woman's World)
Astronauts in space can't do laundry, so dirty clothes from the International Space Station get sent out into space to burn up in Earth's atmosphere. (Source: Huffington Post)
The Statue of Liberty is the tallest statue in the United States.  Number two is . . . a statue of Pegasus and a dragon outside a horse racing track and casino in Hallandale Beach, Florida. (Source: Wikipedia)
There's a German word specifically for the weight you gain from overeating when you're depressed.  The word is "kummerspeck" . . . and it literally translates to "GRIEF BACON." (Source: Smithsonian Mag)
The country of San Marino – which is a tiny county encompassed by Italy -- has played 164 international soccer matches . . . and won one.  They beat Liechtenstein – another tiny country -- in 2004. (Source: Wikipedia)
There are six American cities that have a VOLCANO within city limits:  Portland, Oregon . . . Bend, Oregon . . . Jackson, Mississippi . . . Honolulu, Hawaii . . . Prescott Valley, Arizona . . . and Austin, Texas. (Source: Wikipedia)
Join Adam weekdays around 3:25pm for Believe it or No!
Enter your number to get our free mobile app
13 Things That Would Be Hard to Explain to Someone From 2019