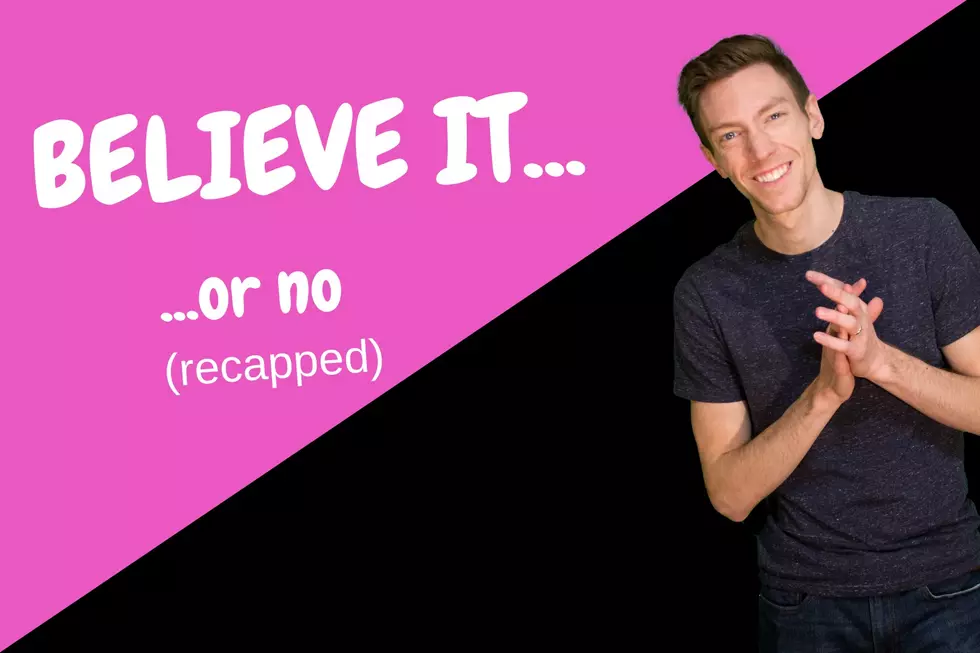 Believe It or No: A Recap of This Week's Fun Facts (August 28)
Adam Rozanas / Townsquare Staff
Every weekday about 3:25pm, Adam shares some facts and trivia in a fun little segment called Believe it or No (the Minnesotan version, you could say, of Ripley's Believe it or Not!).
Here are this past week's fun facts and trivia from Believe it or No:
Tenth president of the United States John Tyler had the most children of any president, with 15; 8 were with his first wife and 7 with his second. (Source: Biography.YourDictionary.com)
When Facebook was developing the Like button, the engineers all wanted it to be called the AWESOME button.  Mark Zuckerberg vetoed that. (Source: TechCrunch.com)
Smucker's actually cuts the crusts off normal sandwiches to make Uncrustables . . . then they send the crusts out to be used as animal feed. (Source: Smuckersuncrustables.com)
Microsoft put "Solitaire" and "Minesweeper" in early versions of Windows to teach people how to use the mouse and click. (Source: News.Softpedia.com)
A chemist named William Mitchell is credited as the key inventor behind Pop Rocks, Tang, AND Cool Whip. (Source: Wikipedia)
Eddie, the dog on "Frasier", made $10,000 per episode.  His real name was Moose, and he died in 2006 after making more than $3.2 million. (Source: Readers Digest)
When a word has multiple meanings, in virtually all cases the noun form stresses the first syllable and verb stresses the last.  For example, CON-tract is a noun, con-TRACT is a verb. (Source: Wikipedia) 
When "Top Gun" came out, Navy recruitment jumped 500%. (Source: Huffpost)
McDonald's feeds 68 million people per day . . . or just under 1% of the world's population. (Source: Business Insider)
Flights today take longer than they used to . . . like, a flight from New York to Houston is almost four hours now, when it was two-and-a-half hours in 1973.  And part of the reason is because airlines now fly SLOWER to save on fuel costs. (Source: Business Insider) 
Join Adam weekdays around 3:25pm for Believe it or No!
Enter your number to get our free mobile app
Old Holdingford Chuch Converted Into Private Home