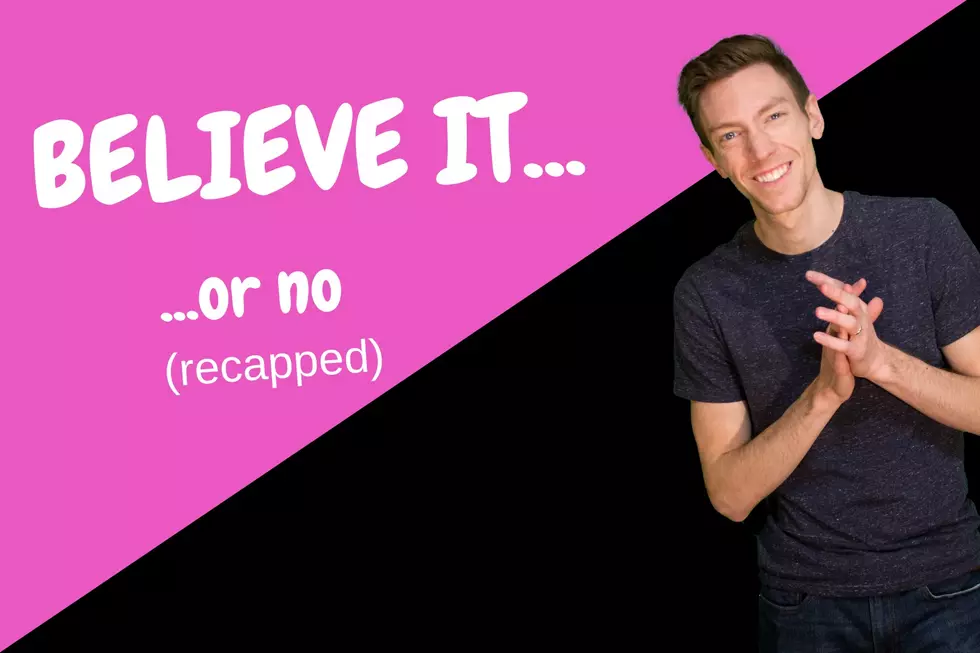 Believe It or No: A Recap of This Week's Fun Facts (August 14)
Adam Rozanas / Townsquare Staff
Every weekday about 3:25pm, Adam shares some facts and trivia in a fun little segment called Believe it or No (the Minnesotan version, you could say, of Ripley's Believe it or Not!).
Here are this past week's fun facts and trivia from Believe it or No:
Quaker Oats briefly owned a video game company from 1982 to 1983 that made Atari games.  They released 14 of them, but nothing was even close to a hit, and they shut down the division. (Source: Wikipedia)
If the Sun exploded, it would take eight minutes and 20 seconds for all the energy to hit us . . . and kill us all. (Source: Science Line)
There are 12 teams in the NCAA's Ohio Valley Conference . . . but none of them are from Ohio.  They're from Illinois, Missouri, Kentucky, Tennessee, and Mississippi. (Source: Wikipedia)
Indiana has 11 of the 12 largest high school basketball gyms in the country.  The only one that's not in Indiana is in Texas. (Source: Wikipedia)
The Oval Office has pressure sensors in the floor, so the Secret Service can monitor exactly where the president is when they're not allowed inside. (Source: Huffpost)
A city called Whitehorse in the Yukon in Canada has the least air pollution of any city in the world. (Source: Books.Google.com)
In 1990, Crayola's senior crayon maker retired after 37 years . . . and revealed he was actually colorblind. (Source: AP News)
Arnold Schwarzenegger got paid $75,000 for "Terminator" . . . and $15 million for "Terminator 2" seven years later.
Pigeons have an incredible ability to remember human faces.  In fact, if you chase or feed a pigeon even once, it will remember you in the future. (Source: Eurekalert)
New York City has a larger population than 38 states. (Source: Wikipedia)
Join Adam weekdays around 3:25pm for Believe it or No!
Enter your number to get our free mobile app
What is OK to Eat After the Expiration Date