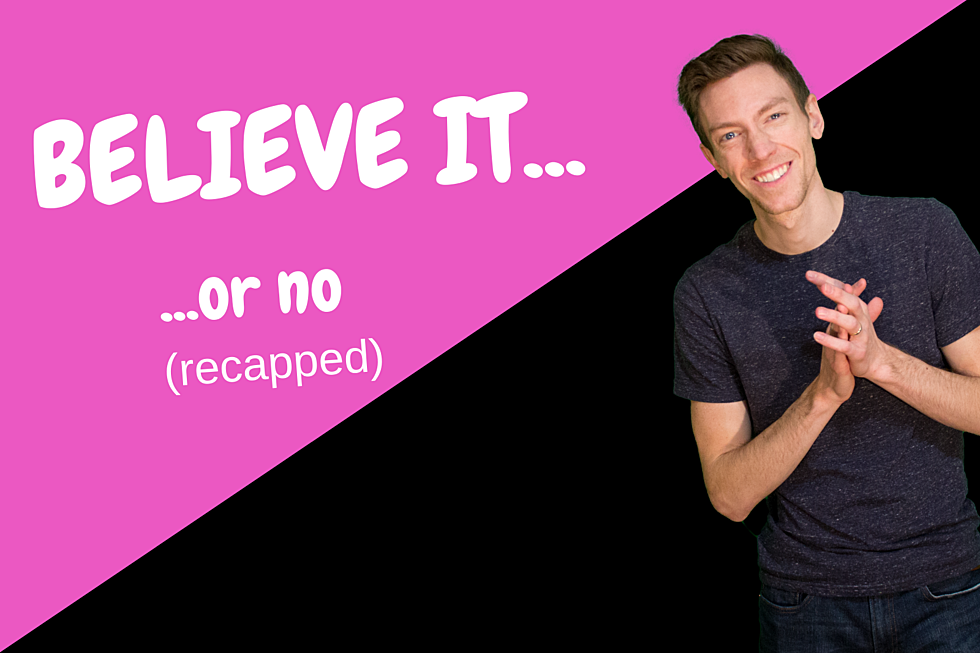 Believe It Or No: A Recap of This Week's Fun Facts (April 17)
Townsquare Media
Every weekday about 3:20pm, Adam shares some facts and trivia in a fun little segment called Believe it or No (the Minnesotan version, you could say, of Ripley's Believe it or Not!).
Here are this past week's fun facts and trivia from Believe it or No:
Lamborghini originally made tractors and air conditioners before they got into cars. (Source: AutoEvolution.com) 
Kryptonite was invented by the people behind the Superman radio show in 1943, so Superman could just groan in pain for a few episodes . . . and the voice actor who played him could finally take a vacation. (Source: Wikipedia)
The U.S. is the third most populous country in the world, behind China and India. But China and India are SO far ahead in population that if you added one billion more people to the U.S., we'd STILL be third.
The 56 highest mountains in America are all in four states:  Alaska, California, Colorado, and Washington. (Source: Wikipedia) 
Square dancing is the most popular state dance. Of the 29 states that have an official state dance, square dancing is the official state dance in 24 of them. (Source: Wikipedia) 
After George Washington's presidency was over, he opened up a whiskey distillery in Virginia, and it quickly became the biggest one in the country.  After he died, he left it to his nephew, and it wound up burning down. (Source: SmithsonianMag.com)
The most watched episode of a TV series last decade, not counting one-off events like the Super Bowl, was . . . the series premiere of "Undercover Boss" in 2010 with 38.7 million viewers.  Probably because it came on right after Super Bowl 44. (Source: HollywoodReporter.com)
Approximately 34% of the roads in the United States are unpaved. (Source: Wikipedia)
Coke outsells Pepsi in most states . . . except West Virginia, North Dakota, Utah, and Buffalo, New York, where Pepsi is more popular. (Source: Wikipedia) 
The average chocolate bar contains eight insect parts. (Source: NBC News)
Join Adam weekdays around 3:20pm for Believe it or No!
Enter your number to get our free mobile app
5 Skills You Can Learn Online for Free During COVID-19 Quarantine