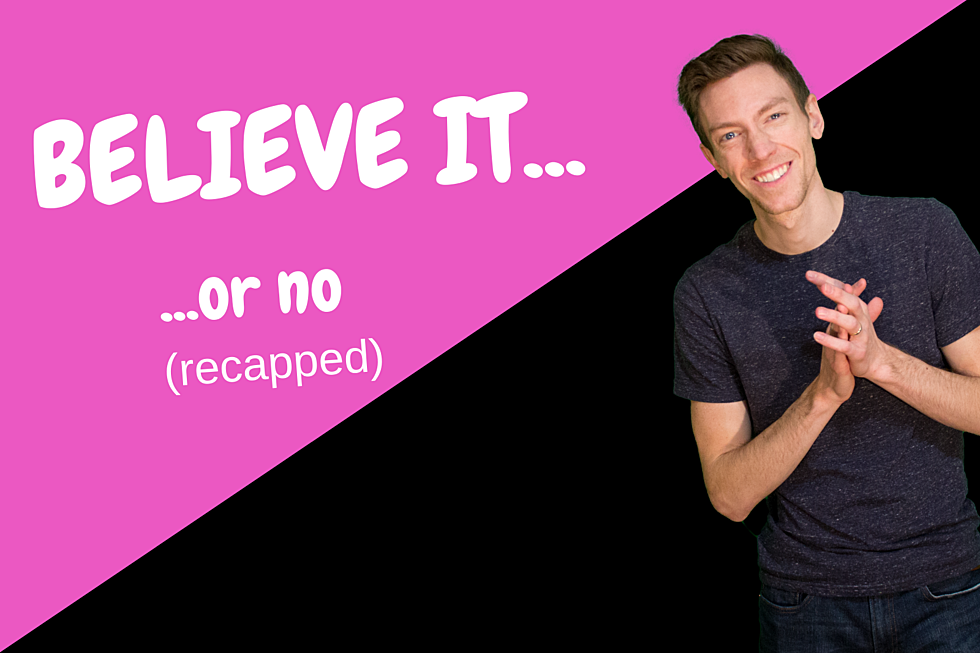 Believe It Or No: A Recap of This Week's Fun Facts (April 10)
Townsquare Media
Every weekday about 3:20pm, Adam shares some facts and trivia in a fun little segment called Believe it or No (the Minnesotan version, you could say, of Ripley's Believe it or Not!).
Here are this past week's fun facts and trivia from Believe it or No:
There were Chryslers that had built-in record players from 1956 to 1958.  They malfunctioned so often that Chrysler dropped them after a few years. (Source: Wikipedia) 
The air in a bag of potato chips is actually nitrogen, not oxygen . . . it keeps the chips from going stale. (Source: Indiana Public Media)
There are four state capitals named after presidents:  Jackson, Mississippi . . . Lincoln, Nebraska . . . Jefferson City, Missouri . . . and Madison, Wisconsin.  Washington D.C. is obviously named after a president too. (Source: Reference.com)
The town of Spearfish, South Dakota holds the world record for the fastest temperature change.  On January 22, 1943, the temperature at 7:30 A.M. was minus-4 . . . then the winds picked up and two minutes later, it was 45 degrees. (Source: Weather Nation TV)
There aren't many English words with all five vowels in order, but there ARE a few.  The only common one is facetious. (Source: Lexico) 
There used to be a second Madison Square Garden in Queens . . . but it was torn down during World War Two to make room for an Army mail depot. (Source: TodayIFoundOut.com) 
Betty Boop was originally a talking French poodle when she debuted in 1930.  She didn't become a person until 1932. (Source: Wikipedia) 
A Hungarian fencer named Pal Szekeres won a bronze medal at the 1988 Olympics. Then he became disabled after a bus accident, and went on to win six medals in wheelchair fencing at the Paralympics. While several disabled athletes have performed at both Olympics, Pal is the only one who's won a medal at the Olympics before a disability, then won one at the Paralympics when he was disabled. (Source: Wikipedia) 
Simon Cowell's first job was for a studio in London where "The Shining" was filmed, and he polished Jack Nicholson's ax for the "Here's Johnny" scene. (Source: Telegraph.co.uk)
The word for a single piece of confetti is "confetto." (Source: Dictionary.com) 
Join Adam weekdays around 3:20pm for Believe it or No!
Enter your number to get our free mobile app
Fresh Food Hacks to Extend the Life of Your Food