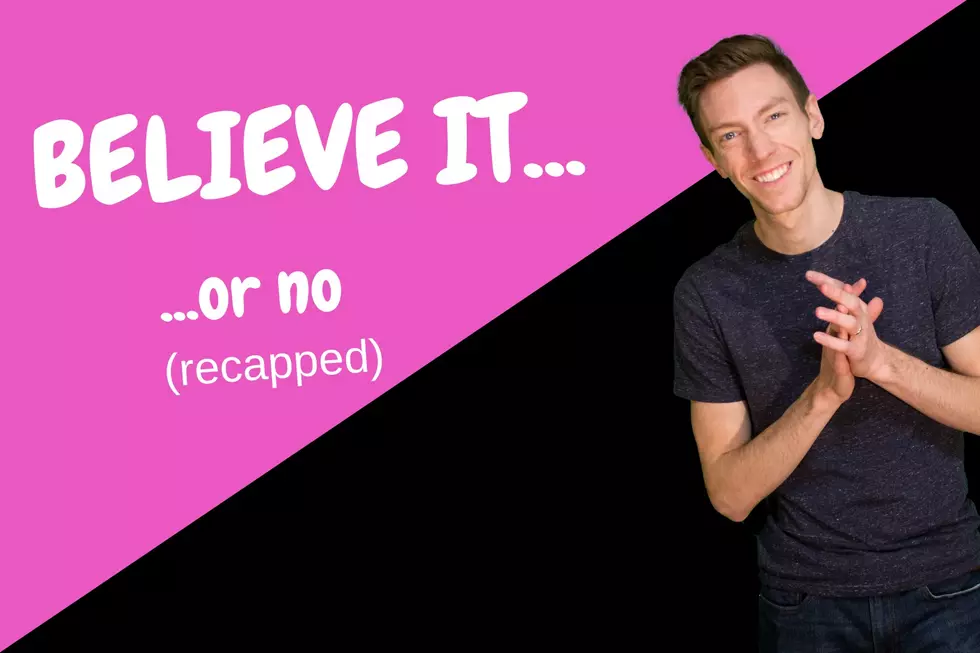 Believe It Or No: A Recap of This Week's Fun Facts (12.4.20)
Adam Rozanas / Townsquare Staff
Every weekday about 3:25pm, Adam shares some facts and trivia in a fun little segment called Believe it or No (the Minnesotan version, you could say, of Ripley's Believe it or Not!).
Here are this past week's fun facts and trivia from Believe it or No:
The three biggest employers in the United States are the Department of Defense with 3.2 million people . . . Walmart with 2.1 million . . . and McDonald's with 1.9 million. (Source: Wikipedia)
Aerosmith made more money in royalties off the video game "Guitar Hero:  Aerosmith" than they made from any of their actual albums. (Source: Gizmodo)
A shape with 1,000 sides is called a chiliagon (kill-ee-a-gon). (Source: Wikipedia)
Costco sells roughly one-eighth of all the blueberries in the world. (Source: Fortune)
The place where people disappear the most in the U.S. is the "Alaska Triangle" . . . which is a large area of wilderness. Since 1988, more than 16,000 people have disappeared there. (Source: Legends of America)
The North and South Poles don't officially have time zones.  In the North Pole, each research station uses the time from its home country.  And in the South, since people mostly fly there from New Zealand, that's the time they use. (Source: BBC)
The official medical term for the butt crack is the "intergluteal cleft." (Source: Wikipedia)
If you had $1 billion and spent $1,000 a day, it would take you about 2,749 years to run out of money. (Source: UberFacts via Twitter)
The map of the fictional city of Pawnee, Indiana on "Parks and Recreation" is a map of Christchurch, New Zealand with the names changed. (Source: The Spinoff)
Nintendo named Mario after the landlord of their first warehouse, Mario Segale.  It was a way to get an extension on paying rent. (Source: Wikipedia)
Join Adam weekdays around 3:25pm for Believe it or No!
Enter your number to get our free mobile app
13 Things That Would Be Hard to Explain to Someone From 2019