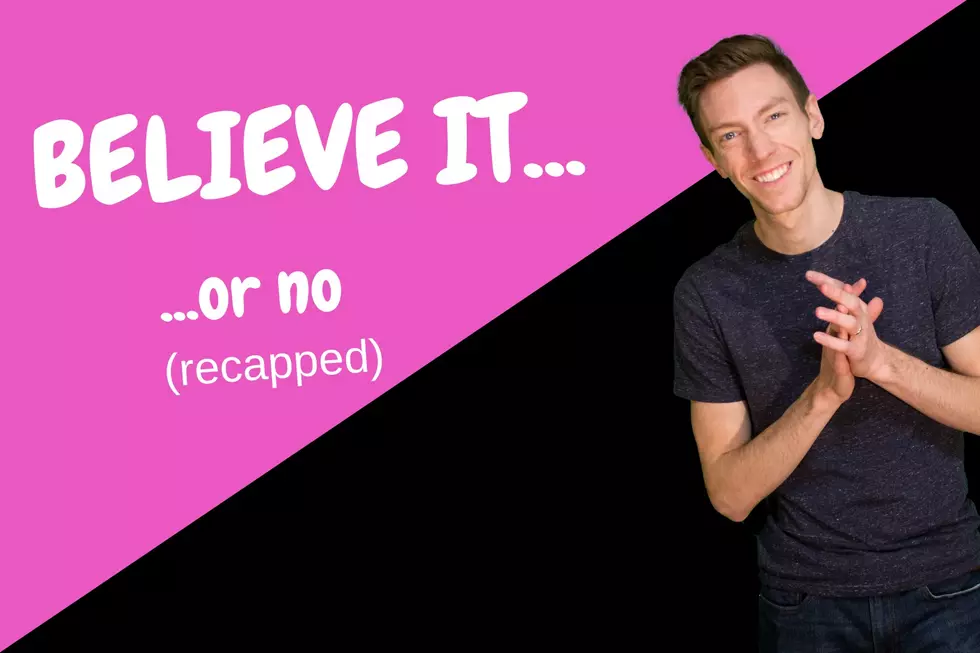 Believe It or No: A Recap of This Week's Fun Facts (12.18.20)
Adam Rozanas / Townsquare Staff
Every weekday about 3:25pm, Adam shares some facts and trivia in a fun little segment called Believe it or No (the Minnesotan version, you could say, of Ripley's Believe it or Not!).
Here are this past week's fun facts and trivia from Believe it or No:
There's only one country in the world where McDonald's serves the McRib all year long . . . GERMANY. (Source: Independent Travel Cats)
South Africa has ELEVEN official languages:  But somehow, the motto on their coat of arms isn't in ANY of those . . . it's in a language called Khoisan. (Source: Wikipedia)\
The term "anorexia" was created by a British doctor in the 1800s named Sir William Gull.  And there are theories that he might've been Jack the Ripper. (Source: Wikipedia) 
In Quebec, it's illegal for a woman to take her husband's last name after they get married. The rule was instated after the creation of the Quebec Charter of Rights, which went into effect in 1976 and is intended to extend the charter's statement on gender equality to names. (Source: Time)
Harrison Ford's pay for doing the first "Star Wars" was $10,000.  He made 50 times more than that for "Return of the Jedi" . . . $500,000.  And 2,000 times more than that for "The Force Awakens" . . . $20 million. (Source: Money Nation)
The first-ever comic book convention was in New York in 1964.  And the very first person to buy a ticket was . . . 15-year-old George R.R. Martin, the author of the "Game of Thrones" books. (Source: Blastr)
One of the key ingredients in a lot of dryer sheets is . . . BEEF FAT.  The dryer sheets are coated in beef fat to help make the clothes softer. (Source: Washington Post)
Carrots are actually bad for rabbits and can cause health problems.  But because of Bugs Bunny, pretty much everyone thinks rabbits love carrots. (Source: RSPCA)
Join Adam weekdays around 3:25pm for Believe it or No!
Enter your number to get our free mobile app
15 Minnesota Delicacies Everyone Should Try