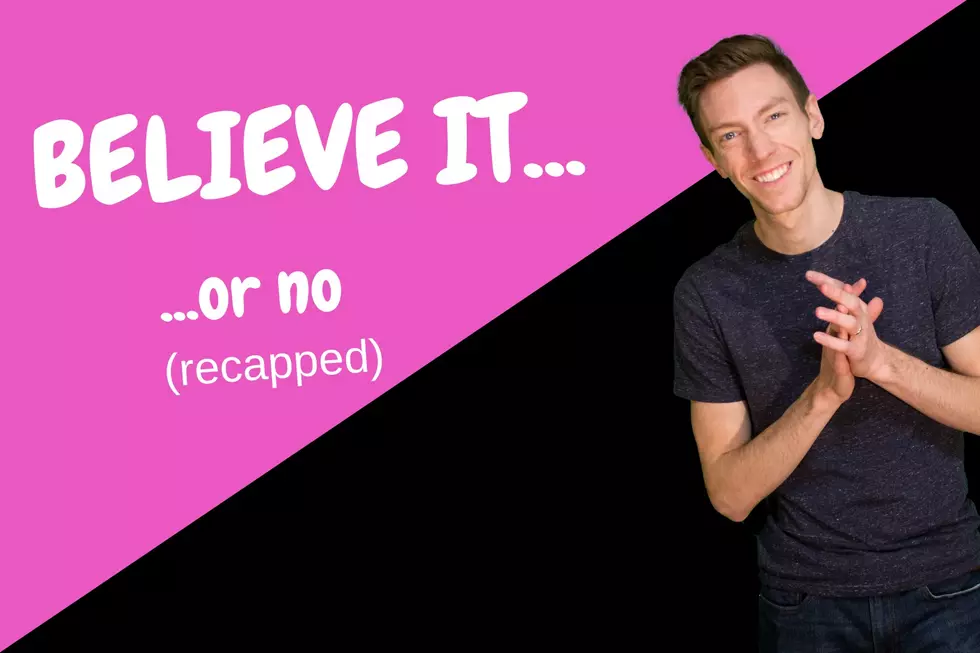 Believe It or No: A Recap of This Week's Fun Facts (11.20.20)
Adam Rozanas / Townsquare Staff
Every weekday about 3:25pm, Adam shares some facts and trivia in a fun little segment called Believe it or No (the Minnesotan version, you could say, of Ripley's Believe it or Not!).
Here are this past week's fun facts and trivia from Believe it or No:
For the original Nintendo to be compatible with European TVs, there had to be special versions of the games that ran 17% slower . . . and were actually much easier as a result. (Source: Destructoid)
When Pixar was editing "Toy Story 2", someone managed to accidentally DELETE a huge chunk of the movie.  They miraculously found a backup though . . . an employee on maternity leave had saved it so she could work on it at home. (Source: The Next Web)
There are still approximately 1.6 MILLION Americans who don't have INDOOR PLUMBING . . . and use an outhouse or a hole in the ground. (Source: Washington Post)
Philadelphia is the only city that's had four major sports teams in a championship game in the same year.  In 1980, the Phillies were in the World Series, Eagles in the Super Bowl, 76ers in the NBA Finals, and Flyers in the Stanley Cup Finals. But . . . only the Phillies won the title. (Source: Wikipedia)
The day after Osama bin Laden's death, Disney tried to trademark the name "SEAL Team 6" . . . but it was rejected. Seal Team 6 is the Navy unit responsible for finding and killing Osama bin Laden in military Operation Neptune Spear. (Source: Wikipedia)
The fast food chain Taco John's owns the trademark on "Taco Tuesday" . . . and issues cease-and-desists to other restaurants that try to use it. (Source: Madison.com)
No basketball movie has ever made $100 million at the domestic box office.  The closest is . . . "Space Jam", which made $90 million.  "White Men Can't Jump" is second, at $76 million. (Source: Box Office Mojo)
The reason Chuck E. Cheese loves celebrating birthdays is . . . according to a book on his origin story, he's an orphan who didn't know his own birthday so he loved other kids' parties.  Yikes. (Source: Business Insider)
There are only two countries in Africa that have never been colonized by a European country:  Liberia and Ethiopia. (Source: Africa Global News)
The three densest cities in the world are all in the Philippines.  All have at least 90,000 people per square mile.  Manhattan is the densest area in the U.S. and has around 71,000 people per square mile. (Source: Wikipedia)
Join Adam weekdays around 3:25pm for Believe it or No!
Enter your number to get our free mobile app
Val's in St. Cloud Looks the Same as it Did in 1987