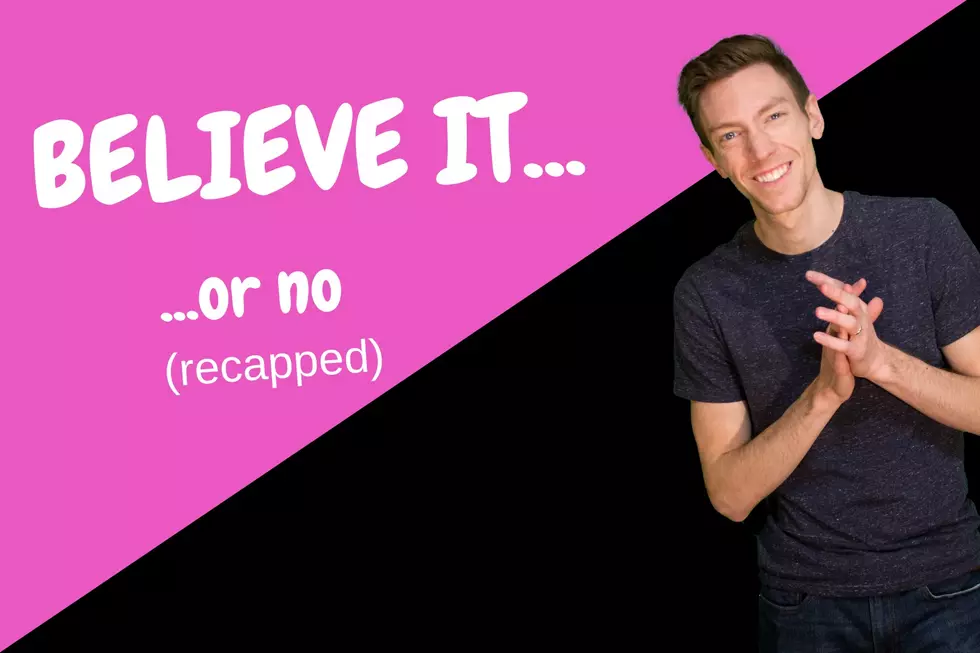 Believe It or No: A Recap of This Week's Fun Facts (11.13.20)
Adam Rozanas / Townsquare Staff
Every weekday about 3:25pm, Adam shares some facts and trivia in a fun little segment called Believe it or No (the Minnesotan version, you could say, of Ripley's Believe it or Not!).
Here are this past week's fun facts and trivia from Believe it or No:
It's illegal to only own one guinea pig in Switzerland.  Guinea pigs get lonely if they're alone, so the law requires you to own at least two. (Source: Mentalfloss)
The only planet in our Solar System that's not named after a Roman god or goddess is . . . Earth.  Earth comes from an old English word "ertha," which means "ground." (Source: Universe Today)
According to NASA, the Las Vegas Strip is the brightest spot on Earth from space. (Source: Earth Observatory)
Technically, a "moment" is 90 seconds.  "Moment" debuted in the 1398 Oxford English Dictionary, and it says there are 40 in an hour . . . so that's 90 seconds each.  But obviously the definition has evolved to just mean "a short amount of time." (Source: Broken Secrets)
The state and capital with the fewest total letters is Boise, Idaho, at 10 total letters. (Source: Wikipedia)
Only four artists have ever had three number one albums in the same year:  The Beatles . . . The Kingston Trio . . . The Monkees . . . and . . . wait for it . . . the cast of "Glee". (Source: Wikipedia)
There are only two words in the English language that end in "gry" . . . angry and hungry. (Source: Buzzfeed)
Will Smith's first name is short for Willard, not William.  But on "The Fresh Prince of Bel-Air", his character's full first name was William for some reason. (Source: Wikipedia)
Green eyes are the rarest in the world . . . only about 2% of people have them.  Brown eyes are the most common. (Source: Owlcation)
There's no difference between Slurpees and Icees.  They're both made by the Icee Company . . . 7-Eleven just has a licensing deal to call them Slurpees. (Source: Wikipedia)
Join Adam weekdays around 3:25pm for Believe it or No!
Enter your number to get our free mobile app
The 10 Coolest Street Names in St. Cloud