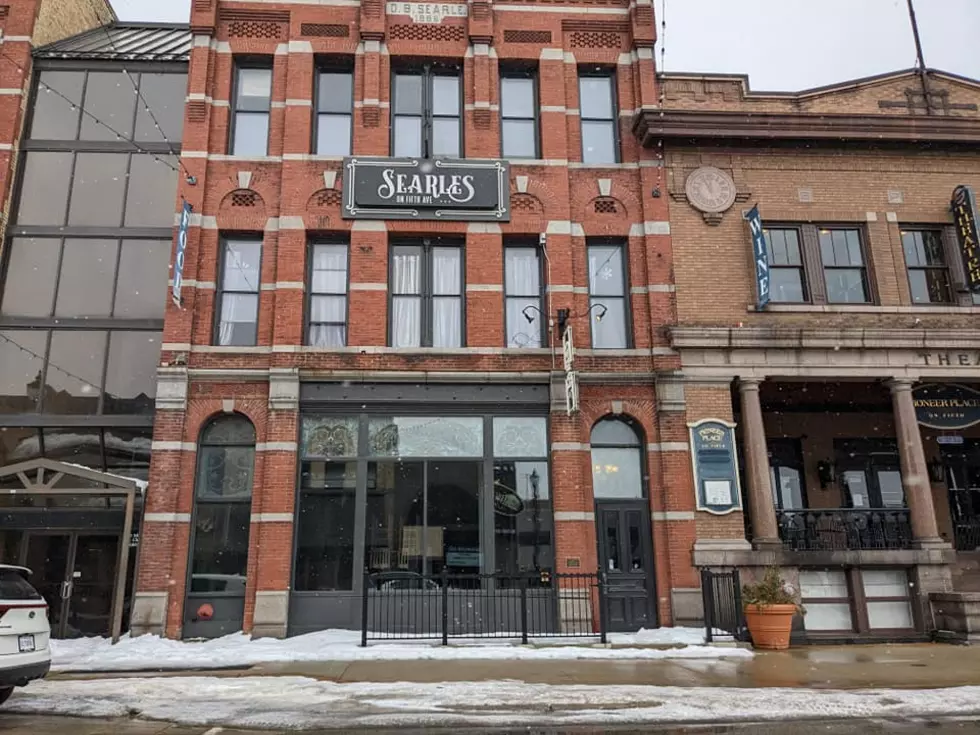 Another Vacant Building in St. Cloud – What is the Plan?
PHOTO: Laura Bradshaw TSM/St. Cloud
Whenever a business closes their doors, first I'm sad because there goes another business that couldn't make it for whatever reason. Secondly I wonder what will replace it?  There are so many strip malls in the St. Cloud area that are not filled, and never were, and there are some building spaces that are also left with nothing.  Some of them are in locations that are considered to be prime locations too.
Such is the case of the now vacant Searle's location on 5th Avenue in downtown St. Cloud. This space has gone through a few transformations.  When I was in college it was DB Searle's with a nice restaurant on the third floor, an event/bar area on the second floor and a bar on the first floor with the infamous "beer and bagel" night on Wednesday nights.  Although I do remember that ending up with cream cheese all over the place.  That must have been fun to clean.
Anyway, now that the revamped "Searle's" is now closed, what to do with that prime location?
There are so many things that space could be used for.  What would be the best idea? A combination of a few things?  Restaurant? Bar? Bar/grill? Event space? Or a different local business that doesn't have anything to do with the food industry?
I could think of so many options for that space.
LOOK: The biggest scams today and how you can protect yourself from them
LOOK: Here are 25 ways you could start saving money today
These money-saving tips—from finding discounts to simple changes to your daily habits—can come in handy whether you have a specific savings goal, want to stash away cash for retirement, or just want to pinch pennies. It's never too late to be more financially savvy. Read on to learn more about how you can start saving now. [
From:
25 ways you could be saving money today
]