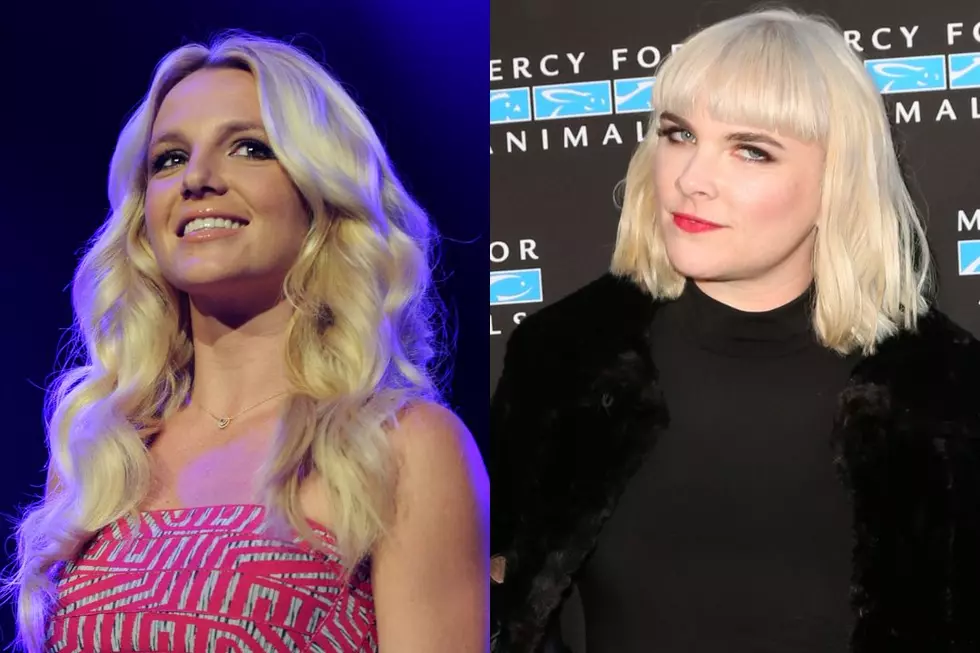 Britney Spears' Former Assistant Victoria Asher Says Singer Is Fully Free: 'You Can Believe It or You Can Not Believe It'
Kevin Winter / Paul Archuleta, Getty Images
For fans who are wondering if Britney Spears is truly free following the dissolution of her controversial 13-year conservatorship, the singer's former assistant, Victoria Asher, has some thoughts to share.
During an Instagram livestream Jan. 14, Spears fans asked Asher some questions about her time working for the pop star.
When one fan asked in a comment if Spears is indeed "fully free," Asher replied, "Yes. I mean, yes, yes, yes, that's all I can say."
"You can believe it or you can not believe it," Asher added.
Asher appears to have stopped working for Spears around August 2022. However, she told fans she's just "a phone call away ... a text away" if Spears ever needs her.
"She has written me some very beautiful texts and we were supposed to get dinner but we didn't yet. But I am always there for that woman," she shared.
After that, Asher declined to answer any more Britney Spears-related questions.
"I know how much all of you love her and I know how much all of you are curious about things. I would love to continue answering your questions but [out of] respect for her, I'm not going to talk on her behalf," she concluded.
Watch the segment from her livestream below:
On Dec. 2, 2022, Asher wished Spears happy birthday with a montage of videos showing the two hanging out during their time working together.
"Happy birthday you wonderful, strong, talented woman. @britneyspears Love you so much and sending healing and loving vibes your way always. Hope you have the most wonderful celebration on your very special day," Asher wrote in the Instagram caption.
Watch below:
Asher is a musician herself. Known as Vicky T, the former Cobra Starship keytarist became Spears' assistant in November 2021, around the same time the singer's conservatorship ended.
Cobra Starship broke up in 2015, but Asher frequently posts about her time in the group on Instagram, where lead singer Gabe Saporta sometimes leaves comments and shares memories.
Over the past year, some fans have speculated that Spears may not be totally free after finally ending the conservatorship overseen by her estranged father, Jamie Spears, in November 2021.
Many fans have analyzed the pop star's Instagram posts for clues, speculating that Spears might be sending signals of distress via her clothing or captions.
Over the weekend, Spears was recently spotted out at a Los Angeles restaurant with husband Sam Asghari, though the pair were forced to leave following harassment from fellow diners who refused to stop recording Spears.
Celebrity Fans of Britney Spears