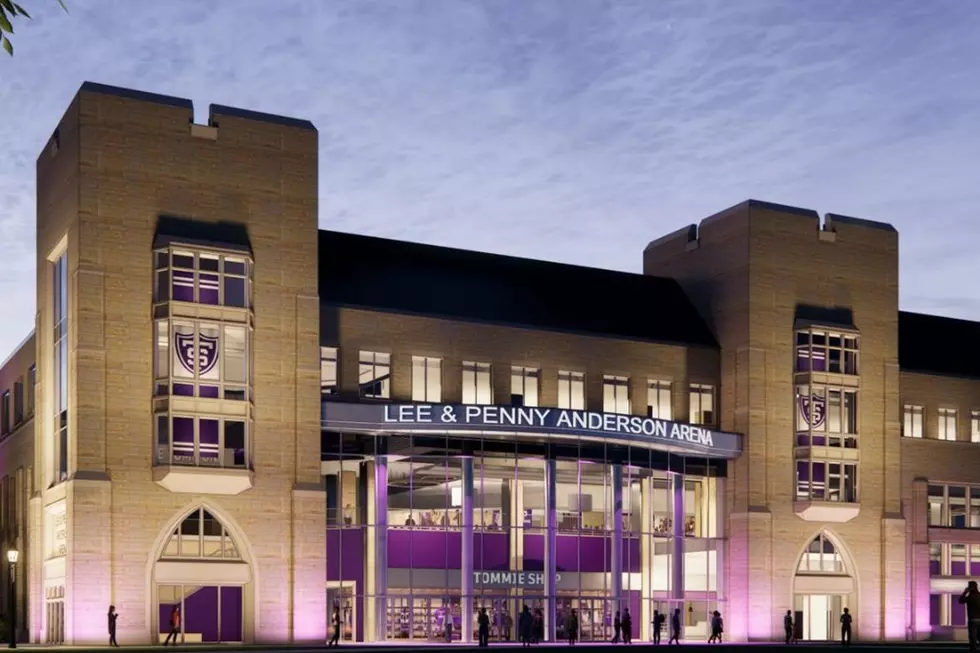 St. Thomas Receives $75-Million Gift to Build New Arena
(Photo: University of St. Thomas)
ST. PAUL (WJON News) -- The University of St. Thomas is planning to use a $75-million donation to help build a new multi-use arena on their campus.
St. Thomas officials announced Tuesday the lead naming gift from Lee and Penny Anderson to help construct the arena which will house the schools Division 1 men's and women's hockey and basketball programs.
Aside from hockey and basketball games, the arena will also be the new home for St. Thomas commencement ceremonies, speakers and other events.
The historic gift officially kicks off the university's fundraising campaign to raise $131-million to the venue. Project costs are estimated to be $175-million.
Designs are still being finalized, but St. Thomas hopes to break ground on the new facility in 2024, with a target opening of fall 2025.
Minnesota Twins Top Prospects Entering 2022