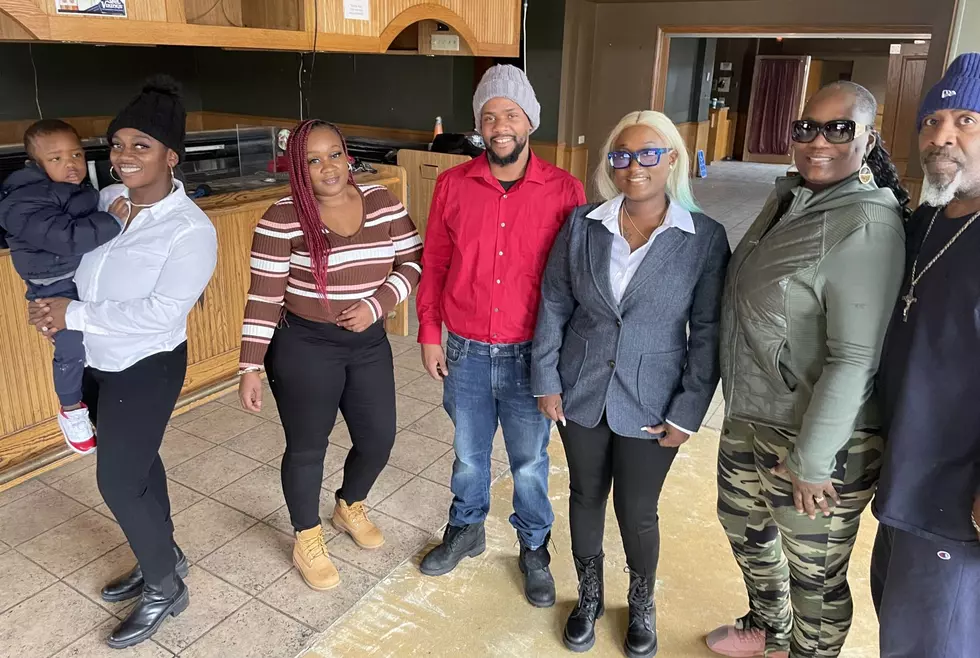 St. Cloud Nonprofit Opening 2nd Location in former Ace Building
Lenora Hunt in the middle with the blue glasses. Photo by WJON.com's Jim Maurice
ST. CLOUD (WJON News) -- A nonprofit organization that is based in St. Cloud is opening a second location.
Lenora Hunt is the founder of "Too Much Talent".   She says their main goal is to give people a pathway out of poverty. She started the nonprofit in 2015 and brought it to St. Cloud in 2019.  For the past three years, the organization has been at 1410 West St. Germain Street.
Hunt says she plans on keeping that location while adding a second location on East St. Germain Street in the former Ace Bar and Restaurant building.
She officially bought the building back on November 1st.
The original location will run programs like job placement, and it has a recording studio for kids to use.
The second location will offer after-school programs like dance and tutoring, and chemical dependency classes for youth, and it will also be a resource center for adults.
Hunt says the second location is needed because she has a waiting list of about 30 kids who want to participate in the after-school programs.
Hunt says the location will not be a shelter for people just to hang out, when kids and adults are there they'll be expected to be involved in the programming as well as learning and growing.  She says she wants it to be a safe haven for kids.
Right now Too Much Talent has about five staff members as well as community members who come in to volunteer.  She says they will have to hire more staff once they have both locations up and running.
They are primarily funded through grants and donations from organizations like the United Way, the Initiative Foundation, Morgan Family Foundation, and the Community Foundation.  They do have a couple of small businesses called  Bold and Beautiful - a beauty supply store - and Drip Bar - a clothing store - in the first location that teaches the students entrepreneurship as well as generates money for operating expenses.
The former Ace Bar location will open for programming Mondays through Fridays from 8:30 a.m. until 7:00 p.m.  It will be available for rent on the weekends for things like wedding receptions and birthday parties, the commercial kitchen will able be available for rent, which Hunt says will generate a revenue source for the day-to-day operations.
She says she's hoping to be open sometime in May, but she's still waiting on a few grants to be approved.  The work that still needs to be done includes new flooring, ceilings, bathrooms, a kitchen remodel, and an HVAC system.
The Ace Bar and Restaurant closed in October of 2016 and the building has sat empty for the past seven years.
50 Most Popular Chain Restaurants in America
YouGov investigated the most popular dining brands in the country, and Stacker compiled the list to give readers context on the findings. Read on to look through America's vast and divergent variety of restaurants—maybe you'll even find a favorite or two.