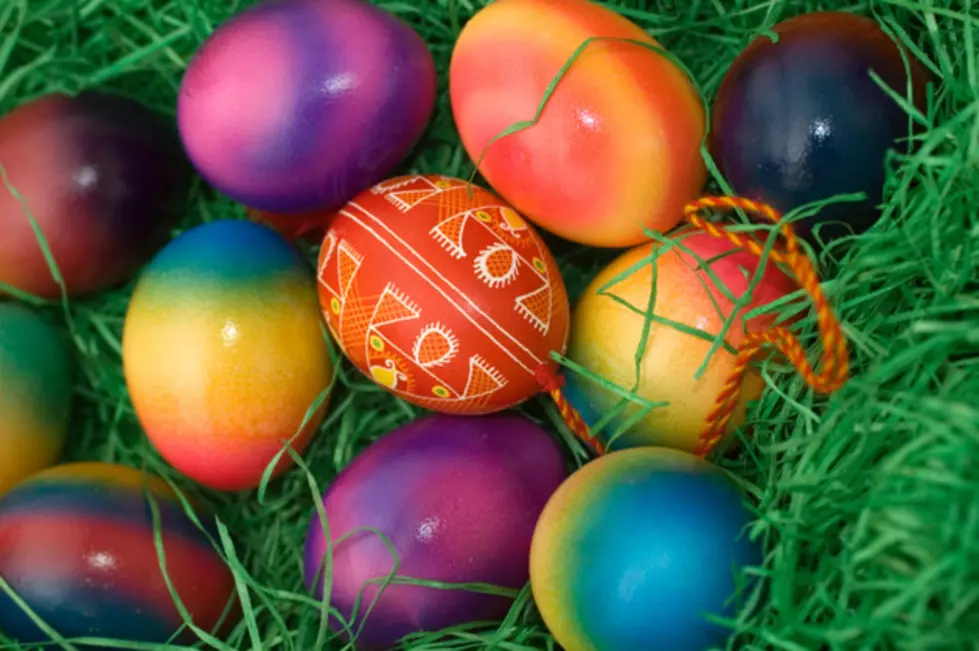 5 Ways To Use Your Leftover Hard Boiled Easter Eggs
Viktor Pryymachuk, Thinkstock
My husband and I decorated Easter eggs for fun this year, and now we've got a dozen of them in our fridge that needed to eaten soon before they go bad. I've been trying to eat one for breakfast everyday but I like a little variety. If you're stuck with a carton full of Easter eggs, here are a few things you can do so that they don't go to waste!
1. Potato salad--The good news is that the weather is finally getting nice enough for a backyard cookout! Invite some friends over and use your leftover hard boiled eggs in a tasty potato salad!
2. Cut them up and use them in your lunch salad--Your salads are going to pop this week with the extra egg in it! If you usually do the boring chicken salad, throw in some hard boiled eggs and maybe even a few onions and croutons. You're going to love lunch this week.
3. Hard boiled egg hotdish--throw all of the below ingredients into a bowl mix it up, put it in a pan, sprinkle some potato chips on top and then bake it in the oven at 375 degrees for 30 minutes. It's easy and you'll definitely be able to use all of your leftover eggs!
10 hard-cooked eggs, chopped

1-1/2 cups diced celery

2/3 cup mayonnaise

1/2 cup chopped pecans or walnuts

2 tablespoons chopped green pepper

1 teaspoon finely chopped onion

1/2 teaspoon salt

1/4 teaspoon pepper

1 cup (4 ounces) shredded cheddar cheese

1/2 cup crushed potato chips
4. Egg salad sandwich--If you're sick of eating tuna fish and peanut butter sandwiches at lunch, switch things up and make yourself an egg salad sandwich. I usually only eat egg salad sandwiches around Easter time so it's a delicious treat!
5. Make deviled eggs--I'm not a huge fan of deviled eggs but most people in my family are! It wouldn't be a holiday without these stinky eggs. So, if you're looking for a way to utilize your colored eggs, turn them into some deviled eggs and enjoy!
Do you have any other great ways to utilize your leftover hard boiled eggs? Share it with us by commenting below!