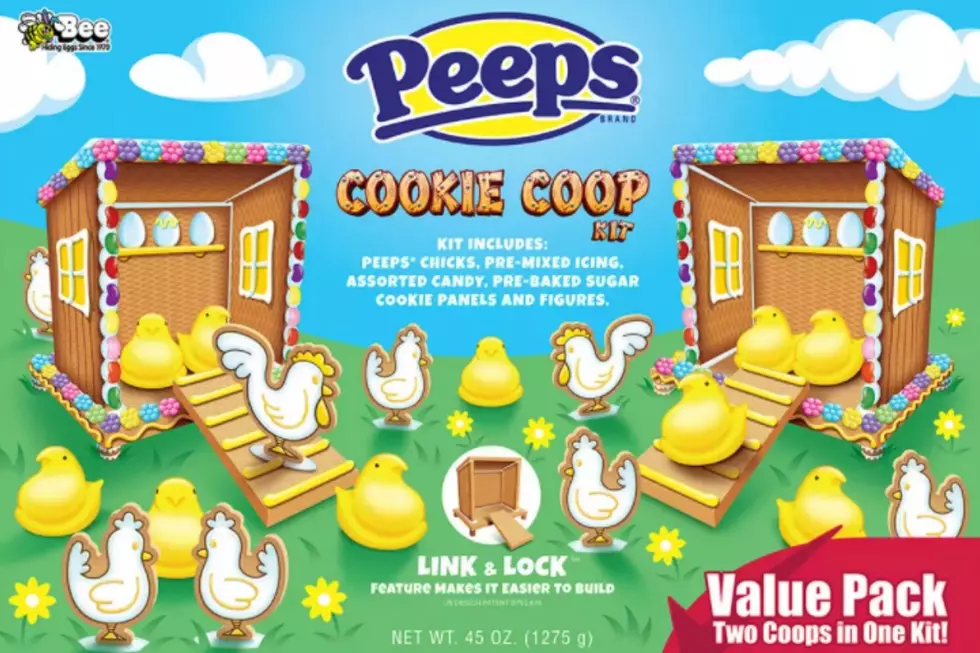 Look for Peeps' New DIY Cookie Coop in Central MN This Easter
BJS.com
Take your Easter celebration to the next level this year with a DIY cookie coop from Peeps!
I think I've ever only made a gingerbread house once in my life. It wasn't a memorable experience; I don't remember what I made or whether it even held together or not. I'm not much of a handyman or DIY-er, and the idea of building a miniature structure made of cookies and frosting only gives me anxiety. On top of that, I'm not a huge fan of gingerbread, so there's really no appeal for me. Needless to say, you won't find me rushing to the grocery store when gingerbread house kits hit the shelves (let's be real, though -- does anyone rush to the stores fore those?).
I did get legitimately excited, however, when I heard that Spring treat brand Peeps is releasing its own DIY cookie coop kit. The kits come complete with Peeps chicks, premade icing, assorted candy, baked sugar cookie panels for building and chicken-shaped cookies -- everything you need for your own edible chicken yard! Not only are the cookies sugar cookies (I love sugar cookies!) rather than gingerbread, but the cookie panels also feature a "link and lock" design for easier building, meaning I can put more of my frosting towards decorating my coop than holding it together! Kits are going for just $10.99 at BJS.com.
If DIY kits aren't your thing, look for other Peeps products around Central Minnesota this spring including Hot Tamales Fierce Cinnamon marshmallows, Party Cake marshmallows, Blue Raspberry marshmallows (available exclusively at Walmart) or the all-new Peeps PEZ dispensers!
What's your favorite Peeps brand treat?
Kelly's Spring Rhubarb Strawberry Crisp Recipe