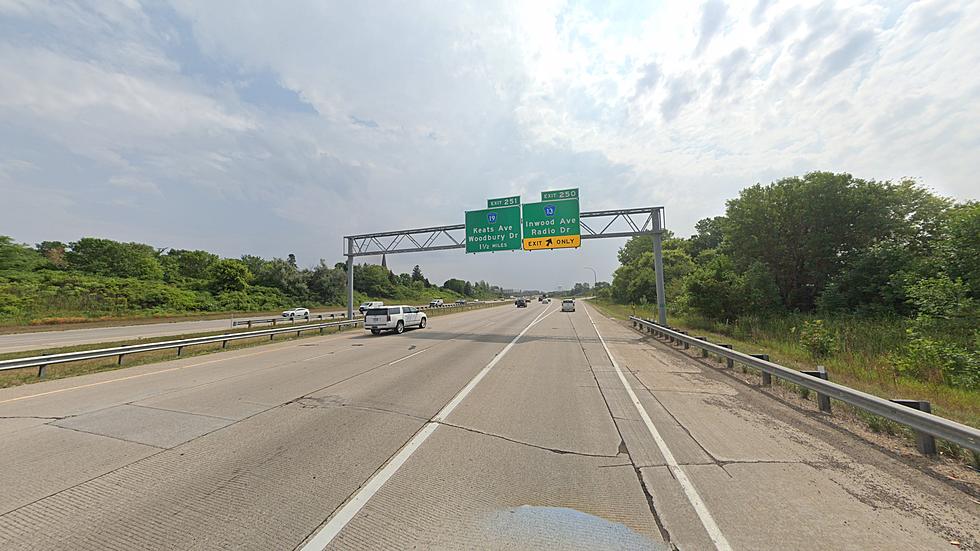 Wisconsin Mom Gives Birth, Dad Delivers Baby On The Side Of A Minnesota Freeway
Google Street Views
Nothing better than the miracle of child birth, but how about telling people you were born on the side of a freeway?
According to the Pioneer Press, The couple is from New Richmond, Wisconsin and had a 45 minute drive to the hospital. Looks like the baby couldn't wait any longer and had to be delivered on the side of the freeway in Woodbury, Minnesota.
Mom, Baily stated that her husband Tim was topping speeds of 80 mph and said "we figured we had a good excuse if we got pulled over." Looks like they were getting close to their destination before Baily told Tim to pull over because baby number 5 was coming.
Tim pulled over on the off-ramp on I-94 in Woodbury. When Tim jumped out, ran over to the passenger side and pulled his wife's pants down, the baby's head was already out and they had to act fast. Tim used a shoe lace off his shoe to tie off the umbilical cord. After calling 911, an ambulance arrived in about ten minutes and brought everyone safely to the hospital.
They named the baby Ariel who weighed 6 pounds and15 ounces. Ariel has a pretty cool birth story that I'm sure she'll share when she's older. Her siblings include: Remington (10), Wesson (6), December (5), and Benjamin (2).
I'm so happy the delivery ran as smooth as it could and everyone is safe and healthy. Hats off to this couple for acting fast and staying calm in what I'm sure was a stressful situation.
Did you know these celebrities were born in Minnesota?
10 Little-Known Facts About Minnesota