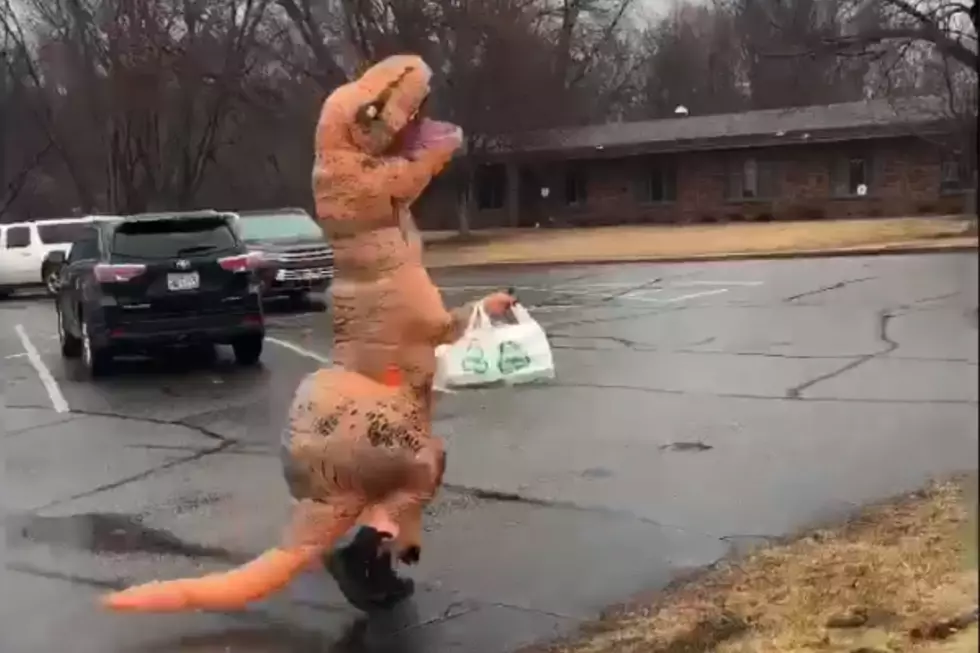 Kimball Restaurant Has a "Delivery Dinosaur" [WATCH]
Son of a Butcher Facebook Page
The Delivery Dinosaur, or Take Out T-Rex, has been spreading cheer and good food throughout the Kimball area. Son of a Butcher in Kimball has been doing what they can to not only provide great food for customers, but bring a smile to their face.
The Delivery Dino has been surprising customers at curbside pickup outside the restaurant. Today they did a drop off at Annandale Care Center and ran around the windows of the building waving to people inside.
Enter your number to get our free mobile app
Son of a Butcher is one of my fiance Cory and I's favorite places to eat. It's a fun place to take out of town friends to and the bacon that place puts on their burgers can't be beat. I love it even more that they are doing what they can to spread cheer to the area.