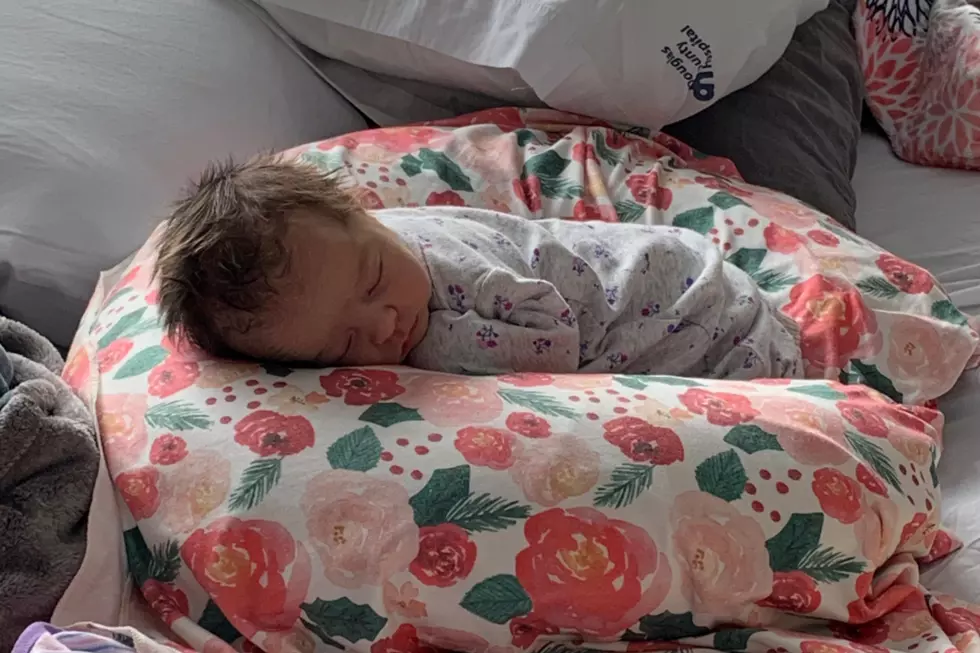 My First Niece Was Born Last Night [Pictures]
Natalie Jasken
I'M AN AUNT!!!!! I just want to scream it from the rooftops.
My little sister Natalie and her husband Matt told us last summer that they were pregnant with their first child, and we found out it was a girl in October. I have been just giddy with excitement. The role I was meant toplay in life is the "Cool Aunt". The one that shows up ready to have fun, takes the kids to awesome stuff like Disney On Ice, gets them all hopped up on sugar, and then sends them back home.
I got the text Thursday morning saying my sister had gone into labor at midnight, and at 6 pm on March 7th, my niece Lila Jo was introduced to me over Facetime. My initial reaction was that she looked like my dad, and I usually can't pick those sorts of things out, so my family's genes must be pretty strong.
Welcome to the world Lila Jo! I can't wait to buy you super loud toys for you that drive your parents crazy!