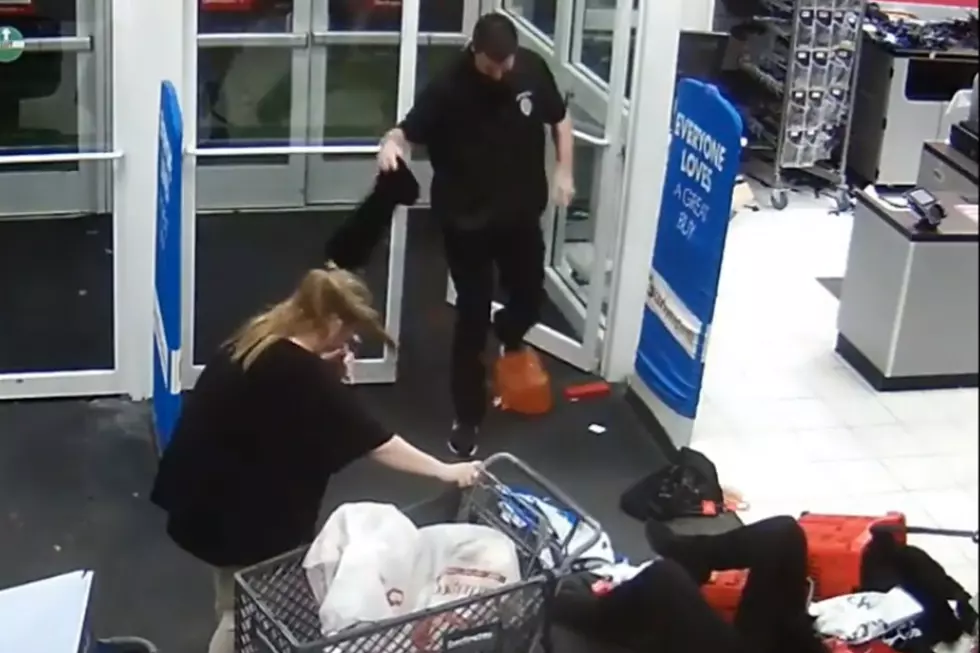 Update: Suspects in Blaine Black Friday Robbery are Juveniles, Say Police
Burlington Coat Factory / /Bring Me the News
Update: Blaine Police have learned that the suspects in a robbery of Burlington Coat Factory are possibly suspects.
In a Facebook post, Blaine Police have thanked the public for their assistance in naming suspects after posting security footage of the robbery and assault at Northtown Mall.
In a follow-up comment, Blaine Police shared that the video received over 550,000 views on Facebook, preliminary information suggests that the two suspects are juveniles, and due to their age the original video has been removed from Facebook. The full comment reads:
Blaine Police Detectives received multiple tips which assisted with this investigation. Preliminary information suggests that the suspects are juveniles. Thank you to everyone who shared the video and helped in this investigation. The video received over a 550,000 views on Facebook. The video has since been removed from the Blaine Police Department Facebook page due to the age of the suspects.

Additional information will be released if possible.
In the security footage which can be seen below, two females try to leave the store with baskets of merchandise they didn't pay for. When stopped by store employees, one of the suspects sprays pepper spray in their faces. One employee falls backwards to the ground while another can be seen rubbing his eyes. According to police, one store employee was taken to the hospital.
In a previous post, I shared my disgust for Black Friday as a whole and conviction that it's the worst day of the year. Even knowing that the suspects may be juveniles doesn't change how I feel. I still stand firm that Black Friday is an unnecessary day of glorified consumerism that can bring out the worst in humanity -- regardless, apparently, of age.
Enter your number to get our free mobile app