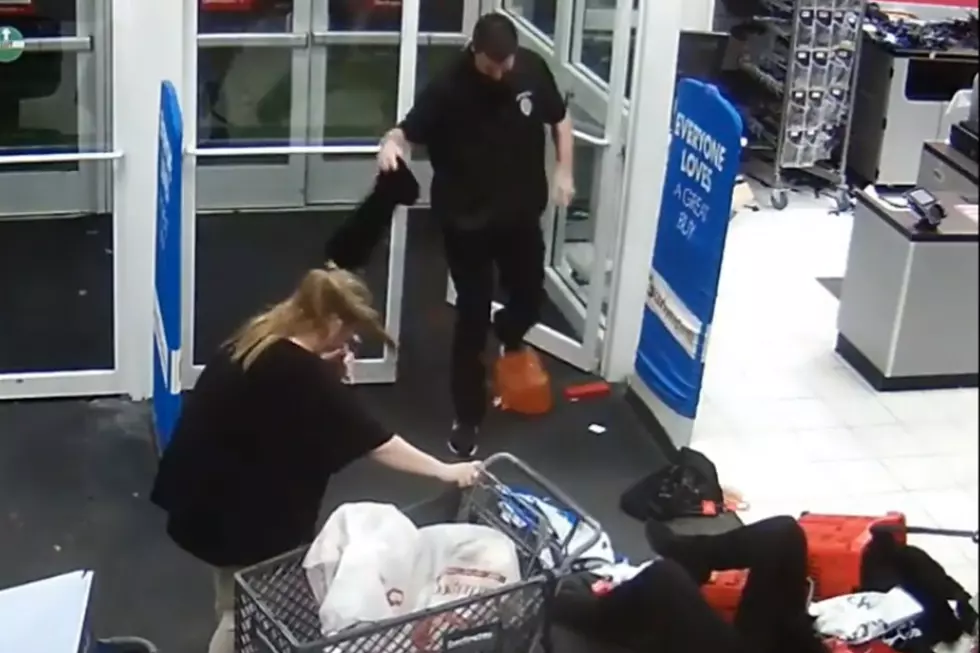 MN Burlington Employee Pepper Sprayed During Black Friday Robbery
Burlington Coat Factory / /Bring Me the News
I hate Black Friday.
I was reminded while watching a video compilation of this year's Black Friday shopping chaos why Black Friday is the worst day of the year -- it brings out the absolute worst in humanity and reveals the selfishness, greed and basest sense of morality we're capable of. Don't believe me? Watch this video:
Clearly, I have strong feelings about a day dedicated to wanton consumerism.
Another recent video out of Blaine proves that even Minnesotans aren't devoid of Black Friday banality. Security footage from a Burlington Coat Factory shows two Black Friday shoplifters robbing the store and assaulting store employees one their way out. One employee is sprayed in the face with pepper spray and another falls to the ground after losing her footing.
While store employees recovered, the two thieves came back into the store to recover their purses and grab stolen merchandise before running away. Reports say that one employee had to be hospitalized after the incident.
Police are asking anyone with information to call 763-427-1212.
Don't get me wrong -- I have nothing against shopping, and I certainly have nothing against a good deal. But I have to believe that businesses know what they're doing -- and asking for -- by promoting "unbeatable prices" and "huge discounts." It seems a shame to me that an entire day -- immediately following Thanksgiving, no less -- would be promoted to buying (or stealing) things we don't really need.
If you enjoy shopping on Black Friday, more power to you. But I rather enjoyed the quiet day in spent playing games and appreciating quality time with my family.
Enter your number to get our free mobile app