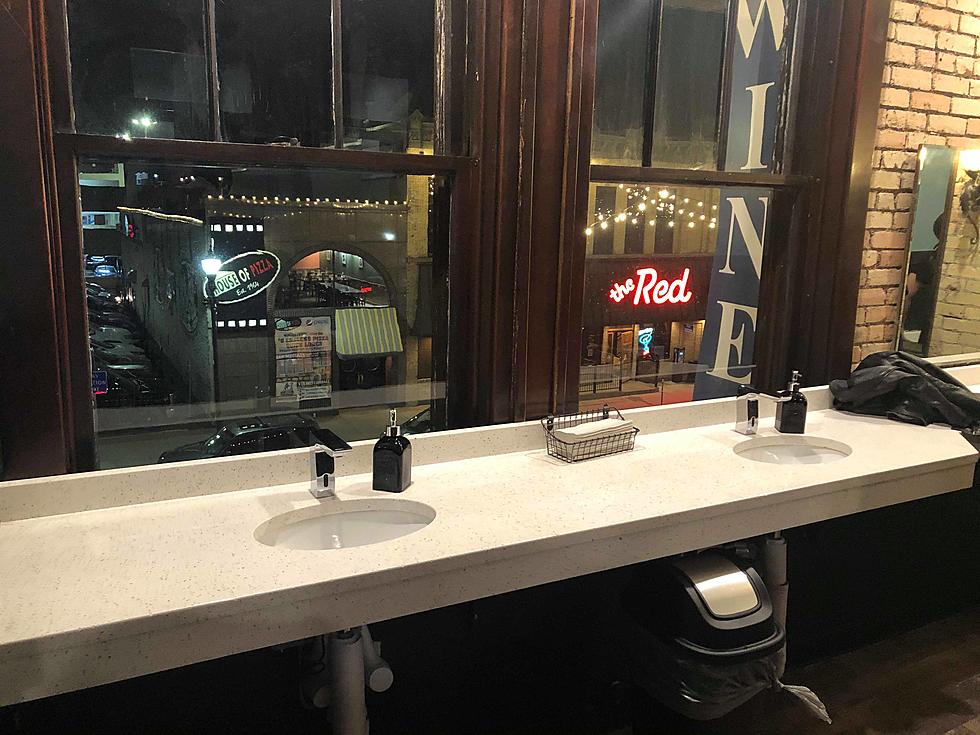 This St. Cloud Bathroom Has a Great View of Downtown
Abbey Minke
What can I say, I'm a sucker for a good view.
The Pioneer Place Theater in Downtown St. Cloud has recently opened after a remodel, and if you haven't been there in a while, you're in for a pleasant surprise.
The newly renovated building has seen quite the face lift in the theater itself with fresh paint, new seats, and two new balcony seating areas.
The upstairs now has a full bar (!!!) and ample seating for enjoying drinks and chats with friends. It's really nice to have that extra space, the downstairs could tend to get rather crowded, especially after a big show.
But what really shines (at least to me anyway) is the women's restroom. On Thursday I saw a show there and the second I saw my friend Rachel she said, "you gotta come see the new bathroom!".
She took me in there and I understood why she was so excited. The newly redone bathrooms feature a great view of 5th Ave. The flooring is new, the stalls look fantastic, and the overall vibe is that it is classic, but updated. It's a nice bathroom.
If you have a chance to see a show at Pioneer Place soon, I recommend checking out the bathroom while you're there. Sounds weird, but trust me.