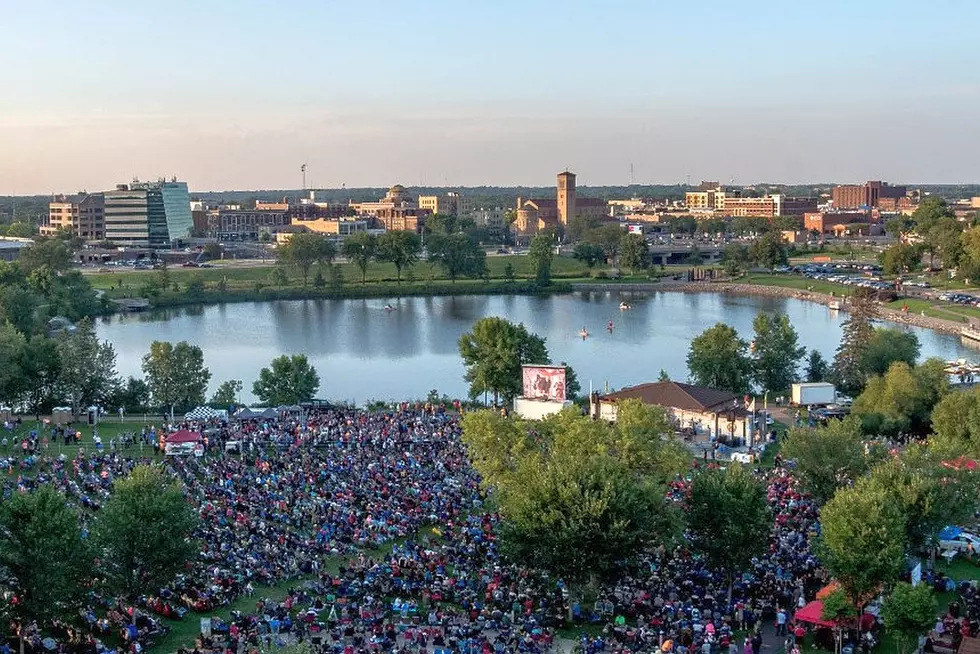 Summertime By George 2022 Lineup Features New Acts, Fan Favorites
Summertime By George
ST. CLOUD -- Several new acts highlight the full musical lineup for this year's Summertime by George concert series.
The 11th season lineup will launch a new era, with six of the 10 opening acts new to the summer event.
The new artists performing include Chris Kroeze, Free and Easy, Crown Jewels and The Dap Squad. They will join crowd favorites Mason Dixon Line, Pamela McNeil, Xpedition and the Fabulous Armadillos.
Michael Shynes will also be kicking off a new singer/songwriter night featuring original music and a unique guest experience.
The full 2022 schedule includes:
- June 22nd: Mason Dixon Line with opener Kat Blue
- June 29th: Xpedition with opener Julio Goldstien
- July 6th: Chris Kroeze with opener Green Light Night
- July 13th: Free and Easy with opener The Honey Badgers
- July 20th: The Crown Jewels with opener Six to Midnight
- July 27th: Shane Martin with opener Aaron Clafton
- August 3rd: Pamela McNeil with opener Walter's Wheelhouse
- August 10th: Michael Shynes with opener Guytano
- August 17th: The Dap Squad with opener Sawyer's Dream
- August 24th: The Fabulous Armadillos with opener Going to the Sun
Organizers say the Middle Town Market (with the addition of a Bistro), Eastern Tavern and Little Georgetown will be returning.
The season will run from 5:00 p.m. to 9:00 p.m. every Wednesday from June 22nd to August 24th.
The 40 Best Cover Songs by Rock Bands