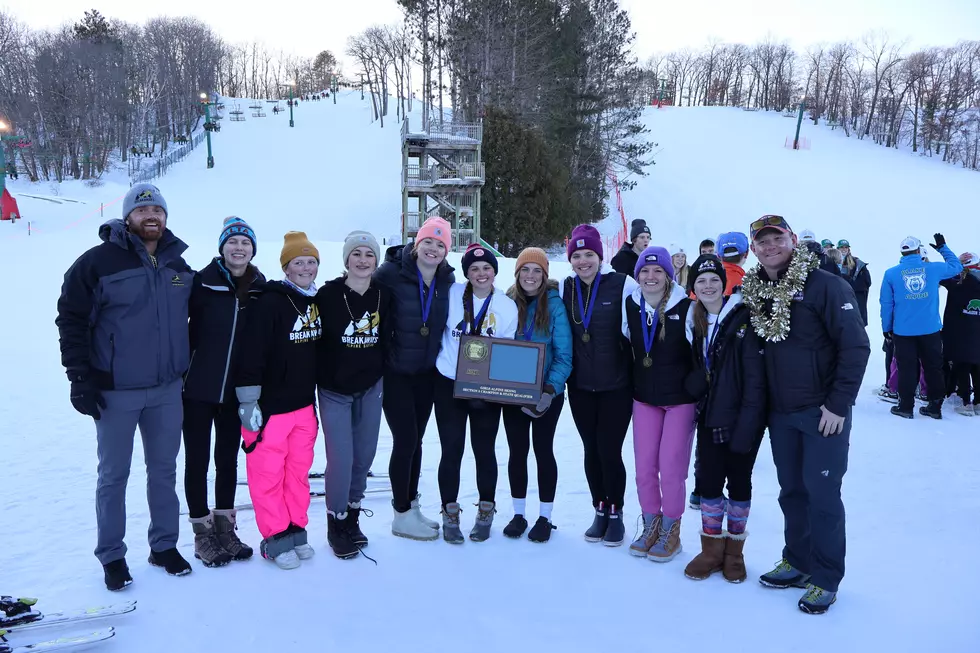 St. Cloud Girls Alpine Ski Team Qualifies For First State Tourney Appearance
Submitted Photo
The St. Cloud Breakaways girls Alpine Ski team has qualified for the Minnesota State High School League State Tournament after winning the Section 5 tournament at Wild Mountain on Tuesday.
This year's team is the first girls team to make it to the state tournament in the history of the Breakaways program and is the first girls or boys program to win the section title.
ROCORI's Ella Dols won an individual medal as the section champion. Abby Wright (Tech) placed 9th, Paige Mueffelmann (ROCORI) finished 14th, Chloe Mueffelmann (ROCORI) finished 19th, Jennie Leither (ROCORI) finished 22nd and Reese Leitha (58th).
The team is coached by Chris Longtin, Laura Hunt and Riley Rice.
The MSHSL Alpine Skiing State Tournament begins on February 14th at Giant's Ridge Golf And Ski Resort.
Presidential/Vice Presidential Visits to St. Cloud