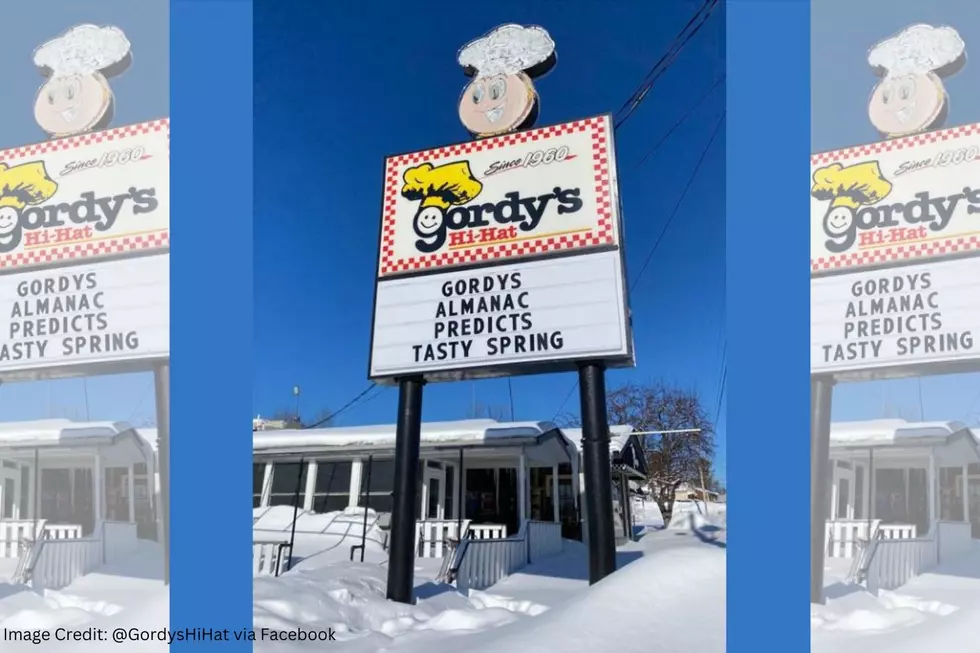 Here Is The One Sign Minnesotans Didn't Know They Have Been Waiting For
Image Credit User @GordyHiHat via Facebook
A co-worker sent me a message through Facebook Messenger last night, and it was the meme that has been going around that talks about winter, fools spring, winter, fools winter, etc. That got me thinking about some genuine signs of spring in the #BoldNorth and I found one, a few weeks earlier than most would expect. The sign is an actual sign, and for those in the know, it REALLY is a sign that 'spring is coming'!
Gordy's Hi-Hat in Cloquet recently shared what their big sign out front says, and sure enough, it is the hopeful message we were all secretly waiting for...that it will be a tasty spring.
For those that know, Gordy's Hi-Hat closes in the fall, and before they close, folks from all around Minnesota and Wisconsin will come and make sure that they have had their fill of the burgers, shakes, and fries.
And just like the rest of the world, or so it seems, when spring comes around the world begins to wake, and we start to travel more. Once we see those warmer spring temperatures and you are heading to the North Shore, is it really a trip without a trip to Gordy's Hi-Hat?
According to Gordy's website:
Gordy's Hi-Hat was opened in 1960 by Gordy and Marilyn Lundquist and is still independently owned and operated by the Lundquist family today. We've been doing things the "old-fashioned" way for 62 years.
While the Hi-Hat closes for the season, you can still enjoy some of Gordy's goodies during the winter months with Gordy's Warming House.
On top of the Warming House, there could also be something new on the horizon, what will that surprise be? We will just have to wait and see I guess!
175 Years of Benton County History
This $1 Million Home in Sartell Has an Indoor Basketball Court
Top 20 Minnesota Breweries From All Over the State
Top breweries in the Minnesota ranked according to Brewery Stars with representation from all over the state