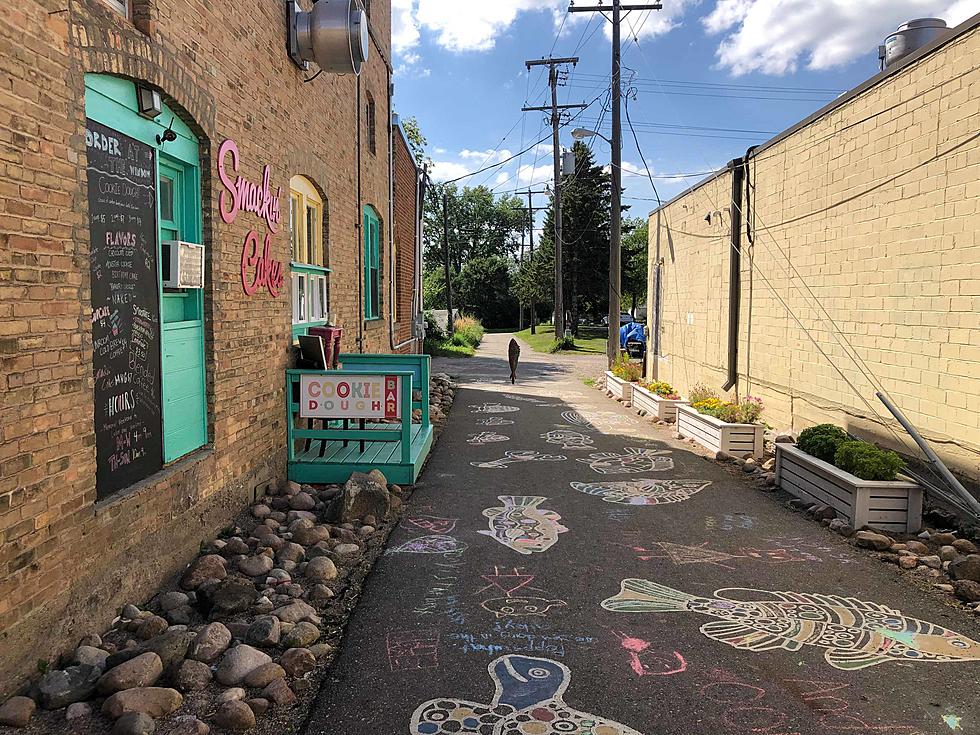 Secret Cookie Dough Bar Hidden In North Central Minnesota Alley
Abbey Minke
The best part of making cookies is always stealing bites of the uncooked dough. Chocolate chips, candy pieces, oatmeal, nuts, all that good stuff wedged in between delicious batter. The downside,eating raw eggs and uncooked flour can make a person sick. Boo.
There's been a really awesome food trend lately the involves safe-to-consume cookie dough. Heck yeah!
My grandparents have a cabin outside of Battle Lake, Minnesota and one of my favorite places in the town is hidden in down an alley way. It's called Smackin' Cakes and they serve cupcakes, blended coffee drinks, and edible cookie dough!
To find the place, you gotta know where to look. There is a special alley in the town where the pavement is decorated with paintings of fish, turtles, and other lake life. There is actually side walk chalk left out and visitors are encouraged to add to the pavement art.
Another giveaway to where Smackin' Cakes is located is a gigantic metal fish statue that sits at the end of the road. His name is Rusty!
Once you find Smackin' Cakes, you are all set! Their shop is set up like a drive-thru window that you walk up to. The bright teal porch and window trim are fun and exciting, just like the flavors that are sent out of the kitchen.
My favorite thing to order is a single scoop of monster cookie dough, and then wash it down with a lemonade. It's the perfect balance of sweet and tart.