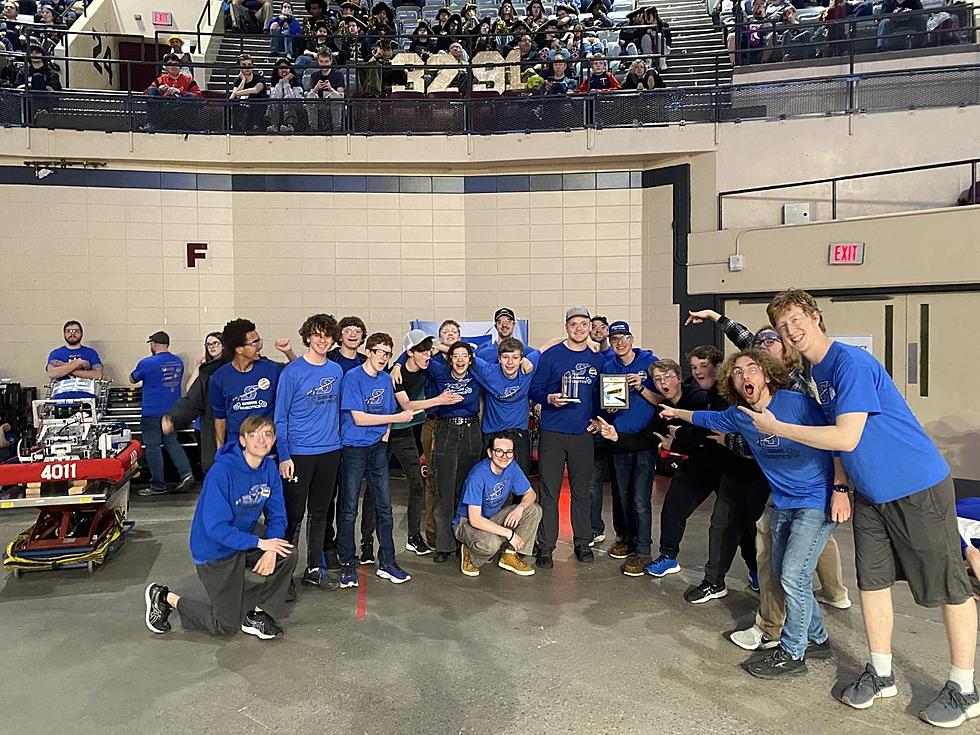 Sartell Robotics Team Heads To First Ever World Championship
(Photo: Josh Bruemmer)
SARTELL (WJON News) -- For the first time in school history, the Sartell Robotics team is heading to the World Championships.
The team started in 2016 and captured their first regional win earlier this year to qualify for Worlds.
Head Coach Ryan Swanson says they've had a dedicated group of students and their hard work has paid off this season.
It's truly been a team effort to get to the point where we've gotten to. It's taken all of us and we are all necessary for the competitive success we've had.
Swanson says this year's team has registered more wins then in all the previous seasons combined.
Tyler Clauson is the operator of the teams robot. He says it's been a special season and he's eager to see how they will match up with the best in the world.
It will be fun to see what we can do with our robot and meeting the other teams and seeing the approaches they've taken to solve the same problem.
The team has been working on their robot since January, spending hours after school making it competition ready.
Paige Erickson is one of the teams build leads. She says she's eager to learn from this experience and see other teams from across the world approach a similar task.
I'm really excited to see how other teams are fundamentally looking at the same task we are and what strategy they use.
The World Robotics Championship will take place on April 19th-22nd in Houston, Texas.
Team captain Josh Bruemmer says this is a first ever experience for the program, so they are looking to raise  $25,000 to make sure the entire team can attend.
Just to be in this contest is $5,000. Right now we are reaching out to businesses for sponsorships, and have created a Go Fund Me to raise the $25,000 needed to help bring the whole team down there.
Bruemmer says so far they have raised over $7,400 and are actively seeking more sponsorships in addition to donations through their go fund me page.
---
READ RELATED ARTICLES
Sartell Robotics