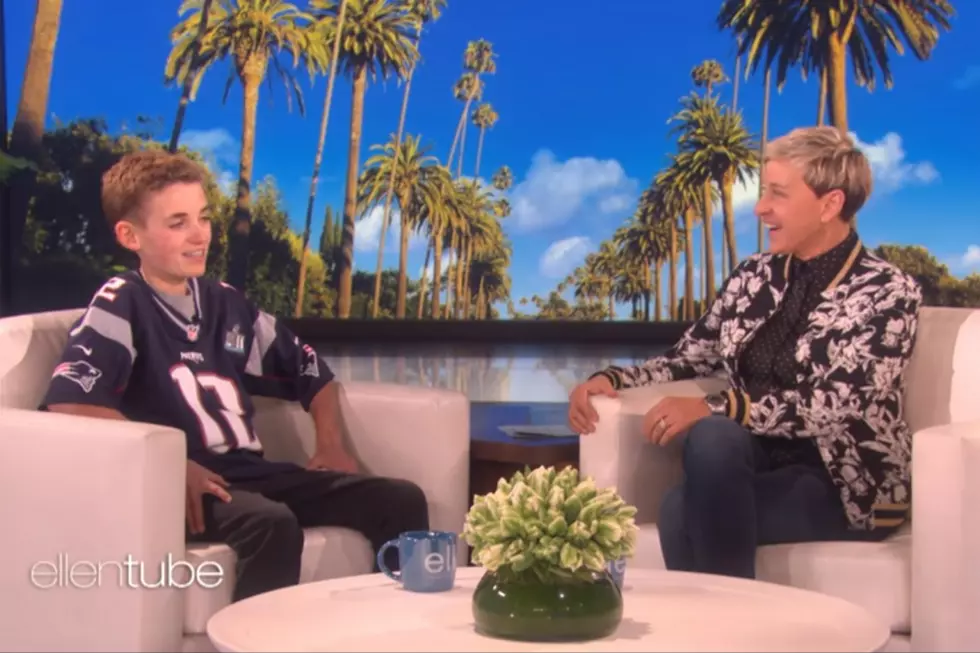 Remember Super Bowl Selfie Kid? Life Just Keeps Improving
The Ellen Show, Youtube
Remember that kid at Super Bowl 52 who became an instant celebrity when Justin Timberlake took a selfie with him during the Half Time show?
His life just keeps getting better.
Turns out, his name is Ryan McKenna, he's 13 years old and he's from Hingham, Massachusetts. His dad told him only two weeks before that they were going to the Super Bowl. In an interview with Ellen, he said
I just started crying, I couldn't believe it. Just to go to the Super Bowl (sic) a dream come true."
Ryan, of course, had no idea Justin would be making his way up to that section during the Half Time performance, though "the [Super Bowl] lady" did tell them they were in a "good section." So when Justin unexpectedly made his way up, Ryan pushed his way past people for a moment that would make him an instant celebrity.
Most of us watching on television saw a kid awkwardly fiddling with his phone and unsure how to respond to Justin's attention. As it turns out, his phone had turned off, and he was trying to turn it back on to camera mode for a selfie. Good thing he did!
I've gotten so many notifications. I've got like 36 Snapchats, like 21 DMs, and like 150 follower requests on Instagram."
As if all the attention wasn't enough, he was recently invited on The Ellen Show, where Ellen had another surprise waiting for him -- Justin Timberlake on the phone. After some awkward conversation (this poor kid...he doesn't know how to deal with the fame and attention!), Justin invited Ryan and his family to see Justin's show at TD Garden in Boston April 4.
This kid is just winning at life.
Have you checked out my Adam Tries video series? Subscribe to our Youtube channel so you never miss an episode!