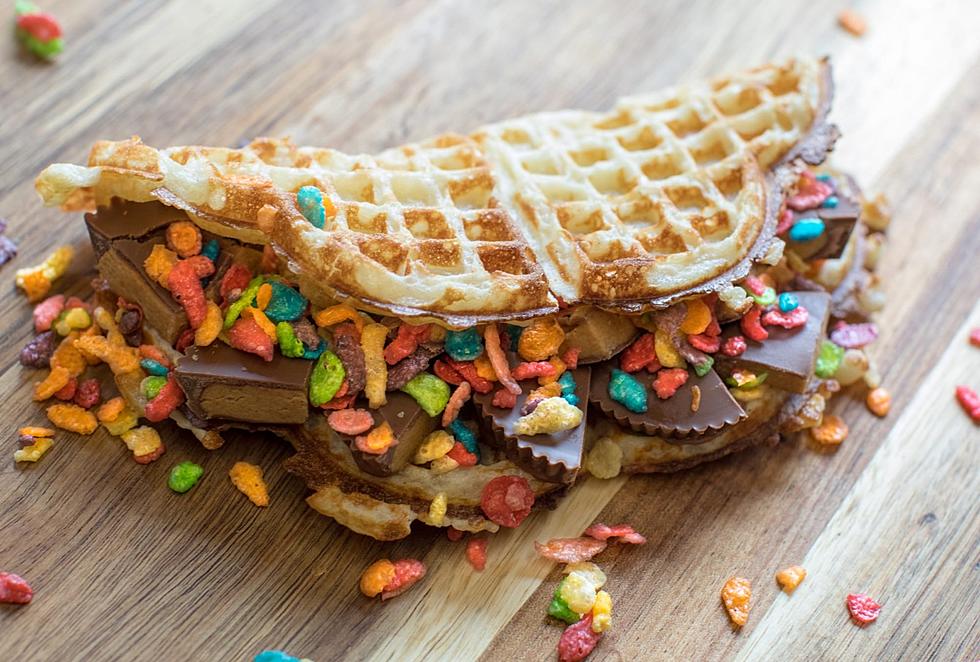 [PHOTOS] 5 New State Fair Foods I Can't Wait to Try
Minnesota State Fair/Nordic Waffles
I love the Minnesota State Fair!
The Great Minnesota Get Together is the one occasion every year I'm willing to put aside my disdain for large crowds of people and brave the chaos for the sights, smells and tastes of the largest state fair in the country.
The Minnesota State Fair earlier this week revealed its much-anticipated list of new foods this year, and I thought I'd share which ones I'm most looking forward to trying.
One of my favorite State Fair vendors is The Blue Barn, and this year they've given me another reason to stop by. The breakfast potato skin is a "deep-fried potato skin stuffed with scrambled eggs and peppers, topped with blackened beef chislic – a South Dakota bar food staple – and drizzled with bearnaise sauce." Breakfast or not, this sounds delicious for any meal of the day!
I love boneless wings. I also don't mind whisky every now and then. So I think I may have to give O'Gara's "all-natural white chicken chunks, breaded, deep-fried, tossed in Irish whiskey BBQ sauce and garnished with chopped scallions" a try!
Time to balance out the savory with the sweet grilled Sota sandwhich from Brim. "Cinnamon nut butter and Minnesota blueberry marmalade served warm on Irish soda bread," it's also gluten-free and dairy-free, not that that matters to me. I just think it looks and sounds delicious!
Another of my favorite vendors last year was Nordic Waffles who took waffles to the next level with their sweet and savory options. This year's Pebbles & Bam Bam speaks to my heart with its "warm Reese's chocolate peanut butter cups and fruity cereal."
I love a good latte. I also love donuts. So I'm pretty sure I'll really love the mini donut latte from The Anchor Coffee House. "A traditional latte with house-made mini donut flavoring, whole milk and espresso topped with a dusting of cinnamon and sugar?" Um, yes please!
Is it August 22 yet, cause I'm hungry! What new food are you most looking forward to trying? Check out a full list here.