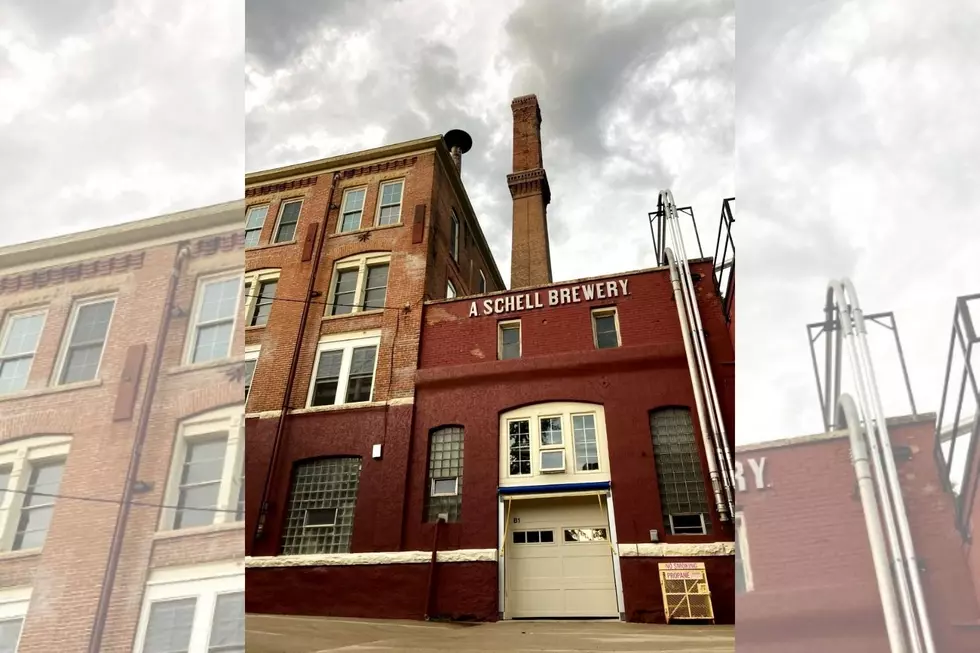 My Wife and I Visited MN's Oldest Brewery This Past Weekend
Adam Rozanas / Townsquare Staff
I surprised my wife this past weekend with a five-brewery road trip.
We love exploring Minnesota's fantastic craft beer community and -- with some 180 breweries and taprooms around the state -- there's always an adventure to be had. Over the past couple years, we've visited over 100 of them, leaving the ones that require a good day or half-day trip to reach. A handful of those are in southern Minnesota. So, with a full Saturday free, I decided to surprise my wife with an "ale adventure."
We thoroughly enjoyed the whole trip! Every brewery was so unique in its own way -- as the name implies Bobbing Bobber Brewing was entirely fishing-themed, complete with docks for tables, motors for decoration and even half a boat in the taproom! Lazy Loon has some of the coolest socially-distanced outdoor seating we've seen with private cabanas. Starkeller was deceptively unique; disguised as an industrial warehouse from the outside, the inside was a giant farm-house style space with low lighting and an old-school bar, very reminiscent of a prohibition-era speakeasy. Sleepy Eye Brewing -- a refurbished movie theater -- was beautifully modern and even had a coffee shop and bakery inside as well!
One of our favorite stops, though, was the historic August Schell Brewing Co. aka Schell's. Hailed as the oldest and largest brewery in Minnesota and the second-oldest family-owned brewery in America, the brewery grounds and community of New Ulm are rich with history. Founded in 1860 and named after a German immigrant August Schell (who also co-founded New Ulm), Schell's was one of the few American breweries allowed to remain open during the Prohibition, producing "near-beer" (low ABV beer), soft drinks and candy. When Prohibition finally ended in 1933 with the passage of the 21st Amendment, beer production resumed, and today Schell's is credited as the first brewery in Minnesota to begin brewing craft beer in the 80's and 90's. In 2002, Shell's bought out Grain Belt Beer and this year celebrates 160 years of brewing and production.

While we enjoyed our visit, we didn't get to enjoy it the way we'd hoped. Due to COVID-19, Shell's is currently not doing tours. Because the Rathskellar Tap Room is used exclusively for tours, we didn't get to visit the sampling room, either. Schell's does have an outdoor beer garden, which would certainly be enjoyable in nice weather; as it was, we arrived at the tail end of a passing thunderstorm, and everything was wet. Nonetheless, we enjoyed a couple drinks (the Oktoberfest and Sangria beers are both fantastic), made a quick stop in the gift shop and browsed the grounds a little before leaving.
While we may not have gotten the full experience this time around, we'll definitely be back again!
Have you been to Schell's Brewing in New Ulm? What did you think?
Enter your number to get our free mobile app
15 Cool Central Minnesota Microbreweries to Visit