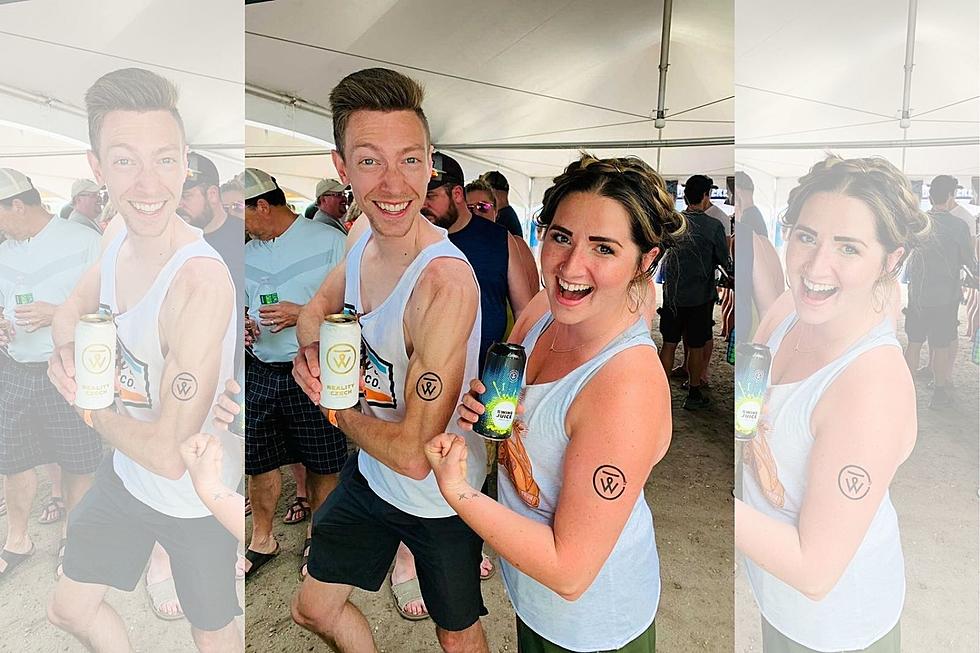 I Attended My First Festival in Over 1.5 Years This Past Weekend
Adam Rozanas
MN Craft Lager Fest was the first craft beer event or festival of any kind that my wife and I have attended in over a year and a half.
This past Saturday, my wife Katie and I made the drive up to Alexandria for the second attempt at the first-ever MN Craft Lager Fest. Hosted by 22 Northmen Brewing, it was supposed to take place last year but was postponed due to COVID-19. This year, it was one of the first organized craft beer events to be hosted in Minnesota and -- personally -- the first craft beer festival my wife and I have attended since October 2019.
Nineteen breweries and several hundred craft beer enthusiasts gathered at 22 Northmen Brewing (located on the same property as Carlos Creek Winery) Saturday afternoon to pour and drink local craft beer together in person. It was refreshing and a little surreal to attend an event again that felt like life before COVID.
In the past, my wife and I have been a little picky about the craft beer festivals we attend. We've found that no amount of unlimited beer can make the larger events (ones with thousands of people milling shoulder to shoulder) enjoyable, and we tend to enjoy the space and fresh air of outdoor festivals more than indoor ones. MN Craft Lager Fest was an ideal festival and perfect one to usher in festival season again -- outdoor, an ideal number of vendors, not too many people, and thematic featuring lagers specifically. They had several food trucks on hand and -- due to the extreme heat -- set up tents for cover, misting stations to cool down and free bottles of water. The 22 Northmen staff were warm and friendly, and my wife and I really felt taken care of. We'd easily return again next year!
In case you're curious, some of our favorite beers of Lager Fest were the North Rider Rye Pilsner collaboration between 22 Northmen Brewing and Earth Rider Brewing (Superior, WI); Seeing Smells, a sour beer with Green Apple, Tangerine & Marshmallow fluff from Drastic Measures Brewing (Wadena, MN); and Fruit Punch Sweet Dreams from Pantown Brewing (St. Cloud).
Follow 22 Northmen Brewing on Facebook or Instagram or watch their website for more details about future craft beer festivals!
15 Cool Central Minnesota Microbreweries to Visit