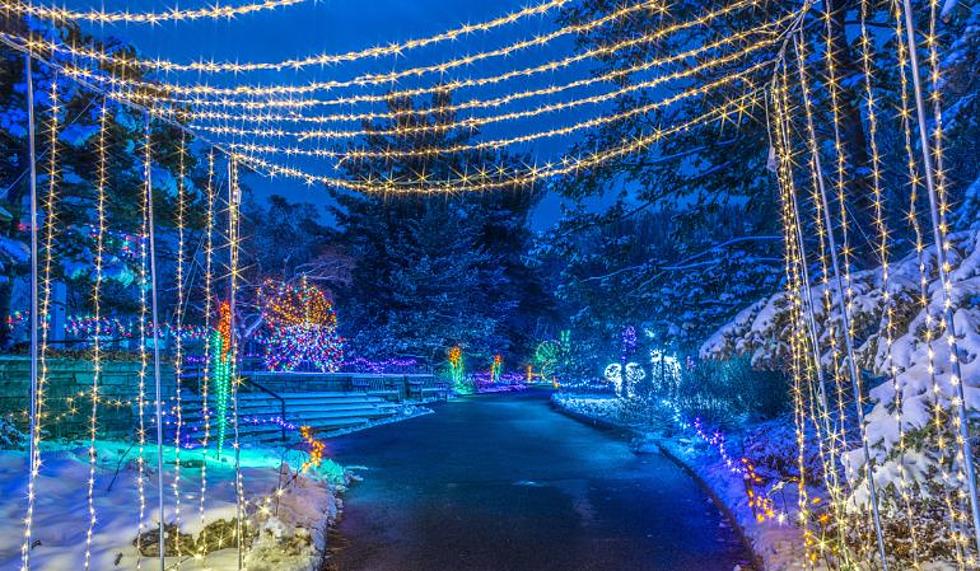 Minnesota Arboretum To Host 'Date Nights At Winter Lights' – No Kids Allowed!
Minnesota Landscape Arboretum via Facebook
Time to find a sitter!
The Minnesota Landscape Arboretum will host a pair of 'Date Nights at Winter Lights' events for adults only. The events, which include small, adults-only crowds, live music and even ballroom dancing lessons, are slated for November 30th and December 14th from 5-10 p.m..
Make reservations for a romantic night under the stars with your favorite person. Stroll through the Winter Lights displays with smaller, adult-only crowds and live music from Comes A Time (Nov. 30) and The Barn Cats (Dec. 14). Couples can also catch a 30-minute Costa Rica Ballroom Dance Studios class at 6, 7, 8 and 9 p.m. in the Snyder Auditorium.
The Arboretum gardens will be decked out in winter lights on select dates from November 16th to New Year's Eve. The non date-night evenings are open to all ages.
The 2023 version of the event will include outdoor light displays, highlighting flowers, trees and other nature, over a mile-long route.
In addition, there will be a color-changing tunnel, a Winter Village on Scarecrow Hill and a field of lighted sunflowers. Fire pits and s'mores kits ($7 for 4 s'mores) will be available as well.
The Arboretum's Oswald Visitor Center and Snyder Building will be decorated for the season with a 25-foot Poinsettia Tree and four seasonally decorated, fresh-cut trees. The Poinsettia Tree, created using more than 500 living plants, will display colors of red, white and pink with new hues of gold, orange and green poinsettias.
Tickets for the general Winter Lights nights start at $10 for members and go up to $25 for non-members. Kids 15 and younger are free outside of certain theme nights.
Tickets for the Date Nights are $25 for members and $40 for non-members.
Come Visit St. Martin, Minnesota with us in Pictures