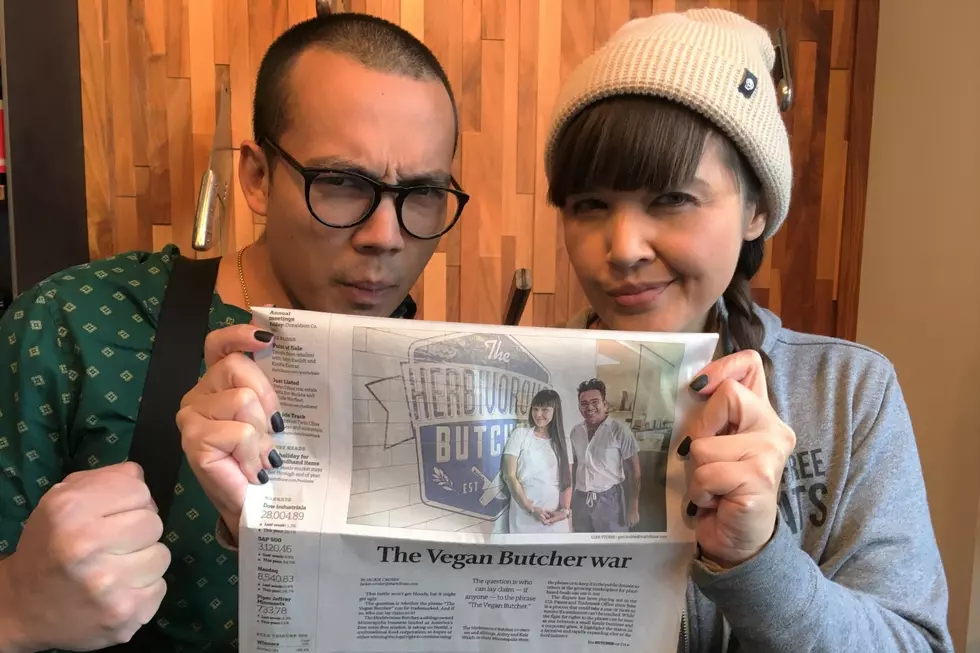 Minneapolis Business Takes on Nestle in David vs. Goliath Trademark Battle
The Herbivorous Butcher via Facebook
A small Minneapolis-based vegan food shop is taking on international giant Nestle in a battle over trademark.
According to Bring Me the News, Aubry and Kale Walch -- the siblings behind The Herbivorous Butcher vegan shop in Northeast Minneapolis -- applied with the U.S. Patent and Trademark Office (USPTO) in 2017 to trademark the term "Vegan Butcher." They'd been using the term on their products since at least 2014. But their trademark application was denied, as the USPTO deemed it "merely descriptive" and too vague.
Shortly after, however, the USPTO granted Nestle -- who owns products including Gerber Baby Food, Nesquik Cereal, Toll House, Nescafe, Hot Pockets and Lean Cuisine -- approval for a nearly identical trademark of "The Vegan Butcher" which it intends to use on its Sweet Earth Food brands.
The Walch's have filed a motion against the move and are preparing to take legal action over the term.
"We may be small," sayd Aubry Walch in a press release, "but we are going to fight big to protect what we create, be it a recipe or a slogan."
According to BMTN the trademark dispute will be examined by the USPTO, with the legal battle likely extending into 2021.
Follow The Herbivorous Butcher on Facebook here.