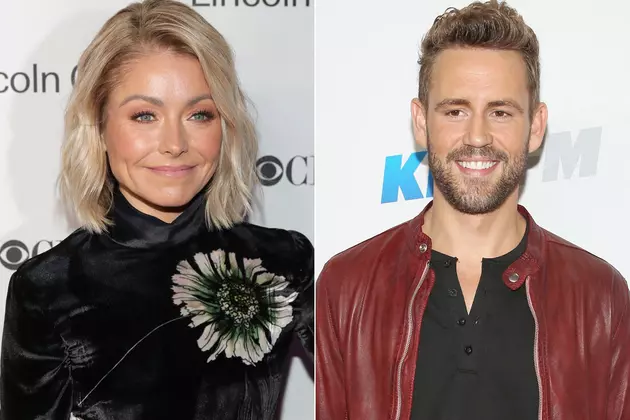 Kelly Ripa Eviscerates Perpetual 'Bachelor' Nick Viall: 'Find Love Outside of TV'
Neilson Barnard / Rachel Murray, Getty Images
Kelly Ripa and her husband, Mark Consuelos, echoed the thoughts of The Bachelor viewers nationwide when the couple ripped into current contestant Nick Viall and his preferred method of finding love during an appearance on an episode of Live With Kelly.
"Nick, I watched this last night — and I didn't sleep very well," said Consuelos via PEOPLE. "But I figured it out: You need to be single. Look at you!"
Ripa then gave the four-time Bachelor franchise participant (and three-time loser) some solid advice — maybe try to find a romantic connection away from reality television.
"You like the thrill of the hunt," she said. "I feel like you need to find love outside of TV. We used to meet at the club, or at work. … Go to the bars!"
Viall -- either hopelessly optimistic or deeply under contract -- then asked the couple, "What if it all works out?" as though it possibly could.
But Conseulos fielded the response, saying, "That's a big 'if,' dude."
The emotionally stunted Viall sent three contestants home during last night's (February 6) bizarre episode of The Bachelor, which ended in a teary outpouring from Viall, who seemed to (finally!) realize he may not find his one true love on TV, after all.
Check out a clip from Viall's appearance on Live With Kelly, courtesy of Ripa's Instagram, above.
Some Like It Pop: Lolo + The Bachelor