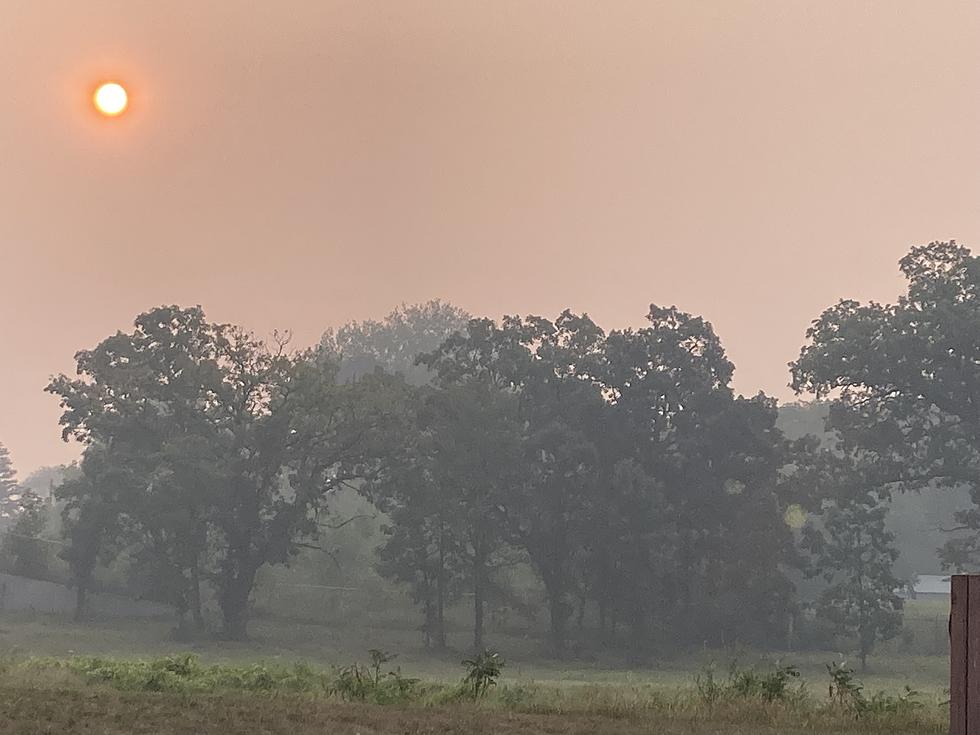 How Long Will This Thick Smoke Linger In Central Minnesota?
Dave Overlund
As of 6 a.m., the air quality index for Sartell was 344. That level is considered "hazardous" and a health warning of emergency conditions even for people without underlying conditions. According to cnet.com, an air quality index of 300 or higher "is considered hazardous and it's likely that an emergency or evacuation warning would be issued.
Yikes. So where did all this smoke come from and why is it so thick? When will it clear out?
According to the National Weather Service, "smoke from wildfires in Canada has drifted south overnight behind a cold front. Visibilities have fallen to between 2-4 miles in central Minnesota but could be reduced to a mile or less at times.
"Visibilities will deteriorate across southern Minnesota by this afternoon as the smoke continues to drift south. Conditions will improve north to south by this evening."
Despite the positive outlook for central Minnesota, the air quality alert stretches from now until 3 p.m. Friday.
So, what's the plan to stay safe if you are working outside or otherwise need to be outdoors on a day like this? Sadly, there really isn't one. When the air quality gets this poor all outdoor activities should be avoided by everyone.
Face masks can help with poor air quality but not just any mask will do. It needs to be a mask rated N95 and needs to fit snugly over your nose and mouth. Surgical masks, medical masks and bandannas/cloth masks will not provide any protection from particulates.
These Companies Are Now Hiring In St. Cloud
St. Cloud's Iconic Victorian Home Hits the Market